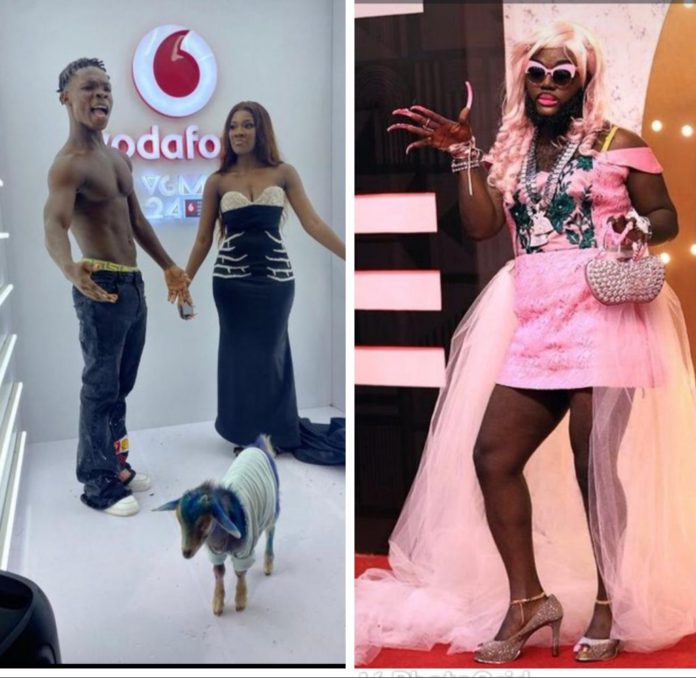 What is VGMA without the glitz, and certainly, VGMA without drama is impossible. A combination of the two is what makes the red carpet of the prestigious awards a lively one.
While some celebrities, especially females took centre stage with glamour and style, two artistes stood out with their weird yet showstopping looks.
DJ Azonto and AY Poyoo took entertainment to the next level when they arrived as Cinderella and the goat respectively.
To capture attention for his agenda, DJ Azonto was one of the few celebrities to walk the red carpet, and his outfit warranted second and even third stares.
He was 'dripping' in a pink gown with a long mesh tail and complemented his outfit with pikn curly hair and pink shades.
His long pink artificial nails and diamond accessories cost $20 billion, he jokingly bragged.
On his part, AY Poloo gave literal sense to the description of a GOAT, which we all know as the Greatest of All Time.
He arrived at the Grand Arena of the Accra International Conference Centre shirtless, accompanied by a kid.
The baby goat which he painted blue was rocking his shirt in his stead.
RELATED