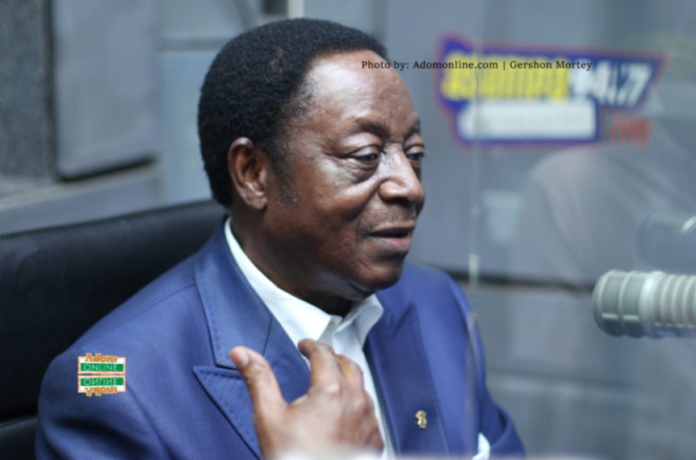 Flagbearer hopeful of the National Democratic Congress (NDC), Dr Kwabena Duffuor, has fought off assertions he is too old for the position and to serve the nation.
He argued that age is just a number, adding that character and experience are what matter when it comes to economic management.
The former Bank of Ghana Governor noted he could not fathom why questions were being raised about his age and capacity when he has colleagues who have occupied positions and even performed better than young people.
"People should do proper analysis. Mills left office when he was 69 and Mahama was about 52 when he took over but looking at the performance of the two, it is not the same. Mills who was older did better and the figures are there.
"It is not the age that matters in economic management it is the character and experience. We are all not happy about Akufo-Addo's performance but is it about his age?" he quizzed in an interview on Accra-based TV3.
Citing inspiration from the bible, Dr Duffuor expressed confidence just as God used Moses to rescue the Israelites from Egypt at age 80, his case is no different.
"If you read the bible, when God decided to rescue the Hebrews from Egypt, he picked an 80-year-old man to lead His people and they walked in the desert for 40 years. There were a lot of young people so why didn't God use them?" he queried.
Dr Duffuor indicated he will request the medical forms of people who will raise those questions again, adding he is fit and can serve his full tenure.
"I will be asking for medical reports and I will bring mine too for doctors to confirm who is healthier," he added.
ALSO READ:
Play audio above: