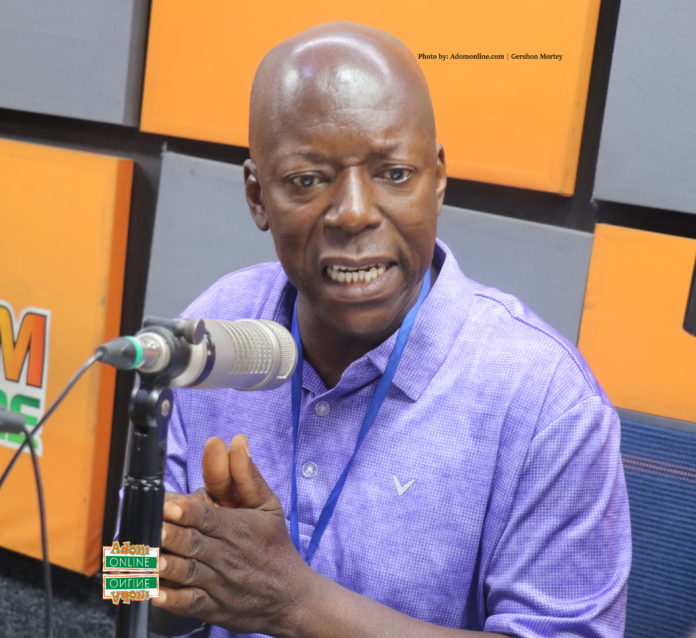 Amenfi Central Member of Parliament (MP), Peter Kwakye-Ackah, has expressed confidence he will emerge victorious in the upcoming primaries as he seeks solace in God.
According to him, he serves a living God who will not let him down.
He was speaking on Asempa FM's Ekosii Sen after one of his contenders, Joana Cudjoe, was cleared by the NDC national headquarters to contest the election despite allegations against her.
Joana Cudjoe is one of five others seeking to challenge incumbent MP, Peter Kwakye-Ackah in the Amenfi Central primaries.
She was disqualified by the Regional Vetting Committee over allegations of forgery.
But Mr Kwakye-Ackah has said he cannot fathom why the party leadership will watch for such illegality to prevail.
ALSO READ:

"I have no problem and my executives have no problem. The lady is the one with the problem and she cannot be a threat but mark my words, one day people will come to know why this case has been twisted like this.
"The most important thing is that I am not going to say good bye because the branch executives and grassroots will send a message to the national," he said.
He stated despite his adversary, he will not lose faith in God.
The lawmaker emphasised God will not leave or disappoint him as he sang popular hymn, Abide with me, fast fall the even tides.
Play the audio above: