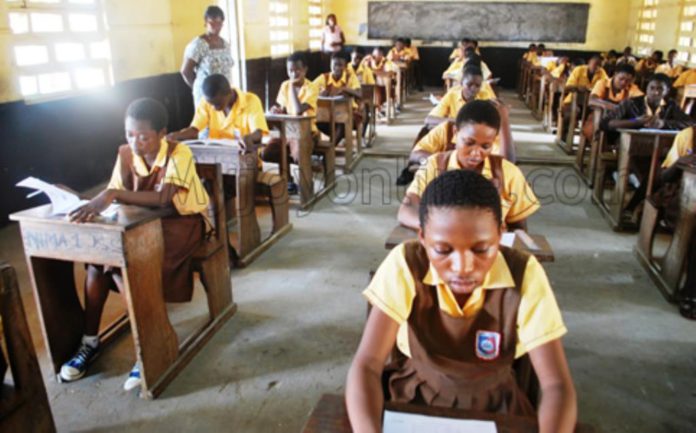 The West African Examinations Council (WAEC) says all is set for the 2023 Basic Education Certificate Examination (BECE) under its supervision.
A total of 600,714 candidates are expected to take the exams which start from Monday, August 7 to Friday, August 11, 2023.
Addressing the media on Wednesday, the Head of Public Affairs, John Kapi, explained the number comprises 300, 323 males and 300,391 females.
He noted the number was from 18, 993 participating schools, adding the number is 8.8% higher than the entry figure of 552,276 from 2022.
"With regards to private candidates, a total entry of 1,743 candidates was recorded. They are made up of 889 males and 854 females as against 1,132 from 2022," he explained.
Mr Kapi stated the examination will take place at 834 centres nationwide with a total of 60 subjects made up of four core and 56 electives candidates were allowed to choose from.
He further advised candidates to desist from exam malpractices and appealed to all examination officials to ensure a smooth process.
Giving an update on the number of cases being prosecuted as a result of persons who indulged in malpractices, Senior Legal Officer at WAEC, Naa Marteki Sankah, stated that eight people have been convicted.
ALSO READ: