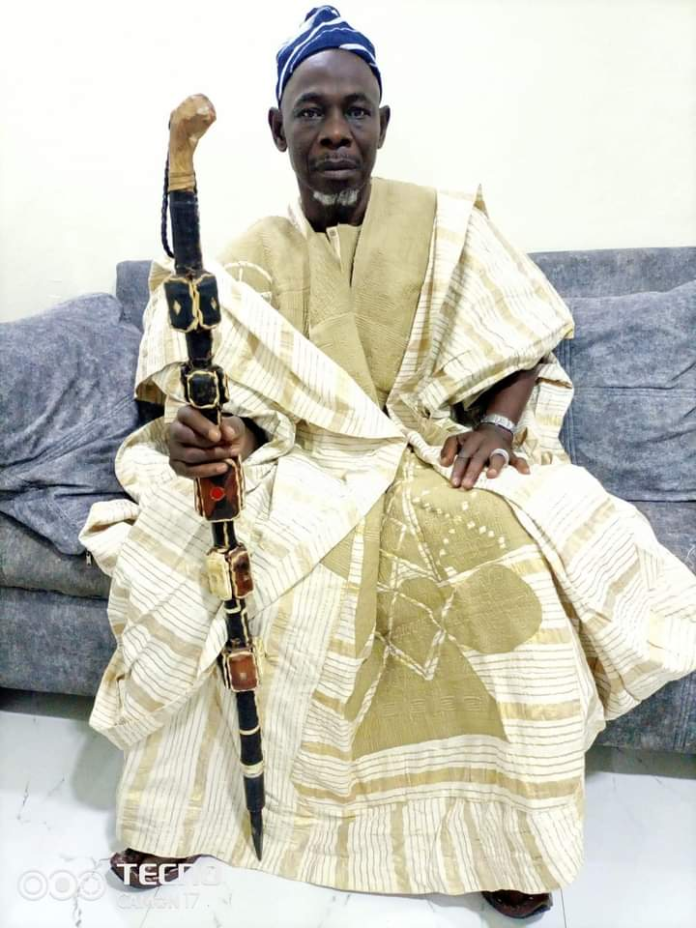 The Savannah Regional New Patriotic Party (NPP), led by Alhaji Iddrisu Sulemana, has congratulated Yagbonwura-elect, Soale Mbemah Amonebafe Borenyi I, for his elevation to the position of Overlord of the Gonja Kingdom in the Savannah Region.
In a press release signed by the party's Regional Secretary, Issah Mohammed, the party described the King-elect's appointment as well deserved and hoped his rule will benefit the people of Gonjaland.
Below is the full statement;
THE SAVANNAH REGIONAL NPP CONGRATULATES THE NEW KING AND OVERLORD OF THE GONJA KINGDOM-ELECT, JIRA TULWEWURA SOALE MBEMAH AMONEBAFE BORENYI I
On behalf of the Regional Chairman, Alhaji Sulemana Iddrisu, the Savannah Regional New Patriotic Party would like to, by this notice officially congratulate the new King and overlord- elect of the Gonja Kingdom, Jira Tulwewura Soale Mbemah Amonebafi Borenyi I, on his appointment to the greatest throne of the Jakpa Kingdom. Earlier today, at the behest of the acting King and Head of the Kingdom, Jira Sonyowura Adamu Kanyiti Bakari, together with the Kingmakers announced a new Yagbonwura in Damango as tradition and custom of the land demands.
The entire New Patriotic Party in the Savannah Region and the Nation congratulates you on this well-deserved appointment. It is the belief of all, that your dedication, selflessness and compassionate leadership alongside the spirit of Ndewura Jakpa, shall lead you in the execution of your duties as the new Overlord.
The Gonja Kindgom has been the center of attraction and attention since the death of her Overlord and King a few weeks ago. As documented and practiced by the Gonja people historically, succession and transition to the Yagbon skin is admired from far for its unique success and beauty.
As we congratulate the new King, we also take this opportunity to congratulate Jira, Sonyowura, the Kingmakers, the Jakpa palace, the gallant Youth led by Gonjaland Youth Association and the people of Gonjaland, for successfully carrying out such a sacred duty for our generation and posterity.
The NPP finally prays and wishes that this mixed moment of grief and joy serves as catalyst to the overall peace and development of the Gonjaland.
May our revered King rule for the benefit of Gonjaland.
Long Live Yagbonwura
Long Live Gonjaland
Long Live our homeland Ghana.