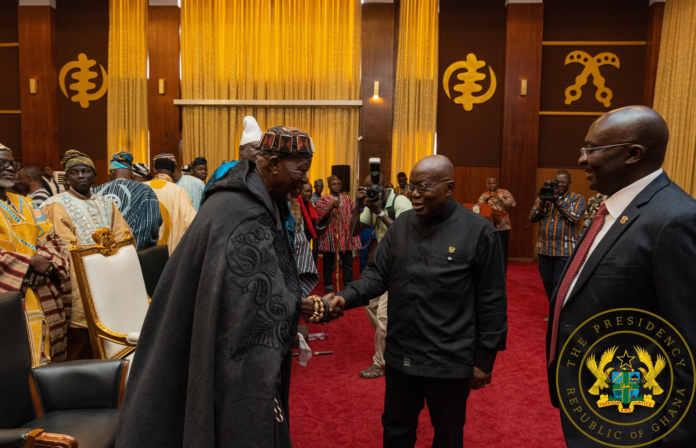 President Nana Addo Dankwa Akufo-Addo has officially been informed of the death of the Overlord of Gonja, the Yagbonwura, Tutunba Boresa Sulemana Jakpa.
The death of the 90-year-old Overlord of the Gonjaland was announced Sunday, February 5th, 2023, by the Registrar of the Savannah Regional House of Chiefs, Abutu Kapori.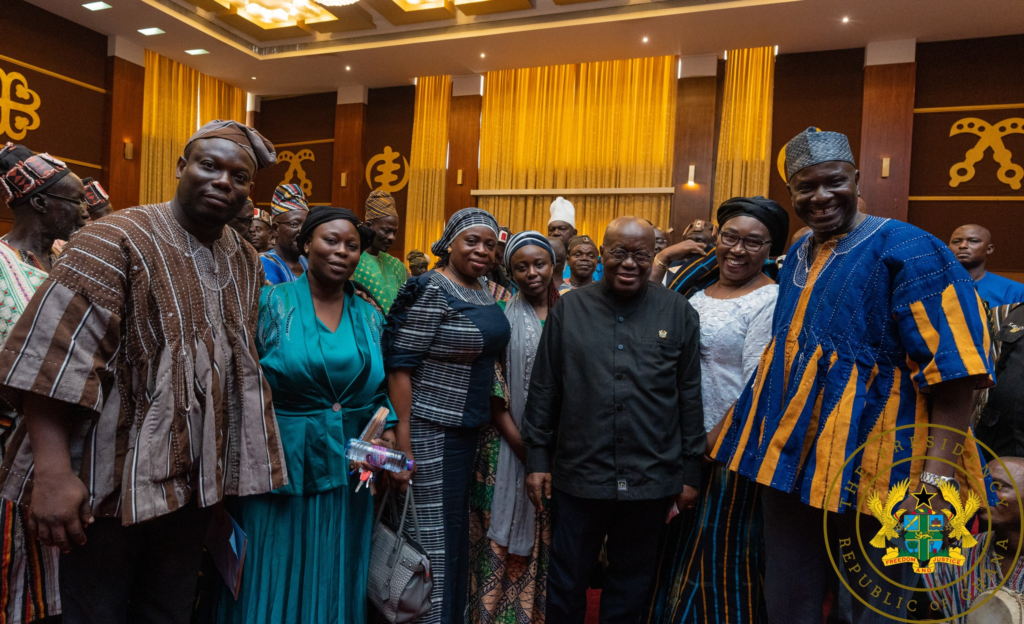 "On Tuesday, 21st February 2023, a delegation from the Savannah Region, led by the Savannah Regional Minister and Chiefs from Gonjaland, paid a courtesy call on me at Jubilee House, the seat of the nation's presidency, to inform me formally of the passing of the Overlord of Gonja, the Yagbonwura, Tutunba Boresa Sulemana Jakpa," the President wrote on his Facebook page.
The late Overlord was enskinned as Yagbonwura in March, 2010.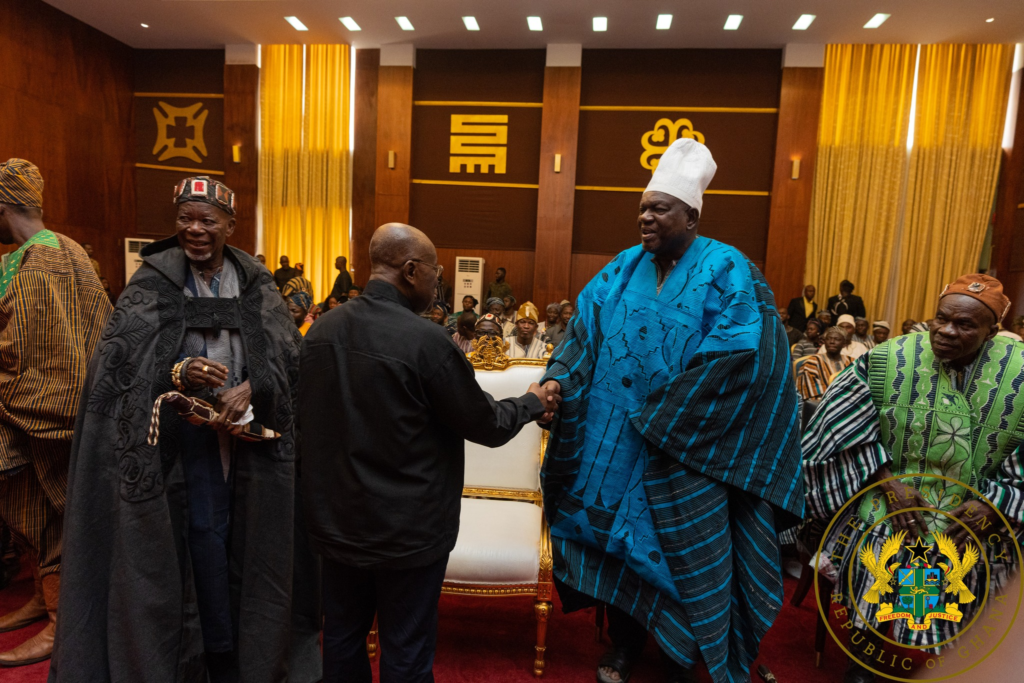 Before his enskinment as Yagbonwura, he was the Paramount Chief of the Kusawgu Traditional Area of Gonja, under the skin name, Kusawguwura Sulemana Jakpa.
He was born in1933, to Yapeiwura Bakari, the son of Yagbonwura Mahama of Kusawgu.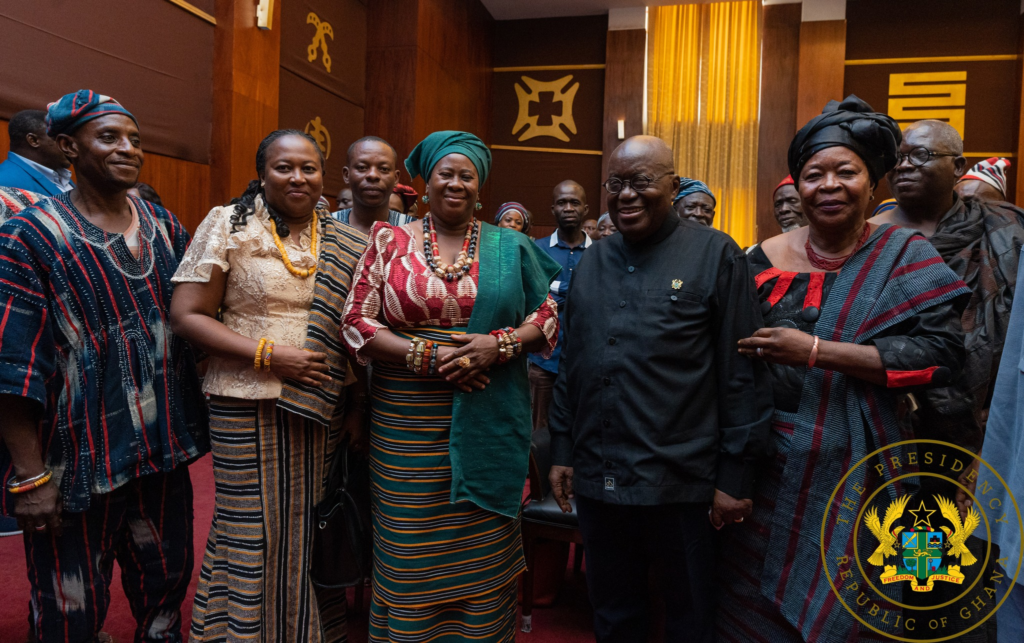 Tuntumba Boresa Sulemana Jakpa, in his private life, worked with several organisations such as the Ministry of Agriculture, Saba International Construction Company, which constructed the Ghana Foods Distribution Depot in Tamale in 1957, SIMS Construction, Tamale Supplies, a construction firm, and Tuffour Construction, among others.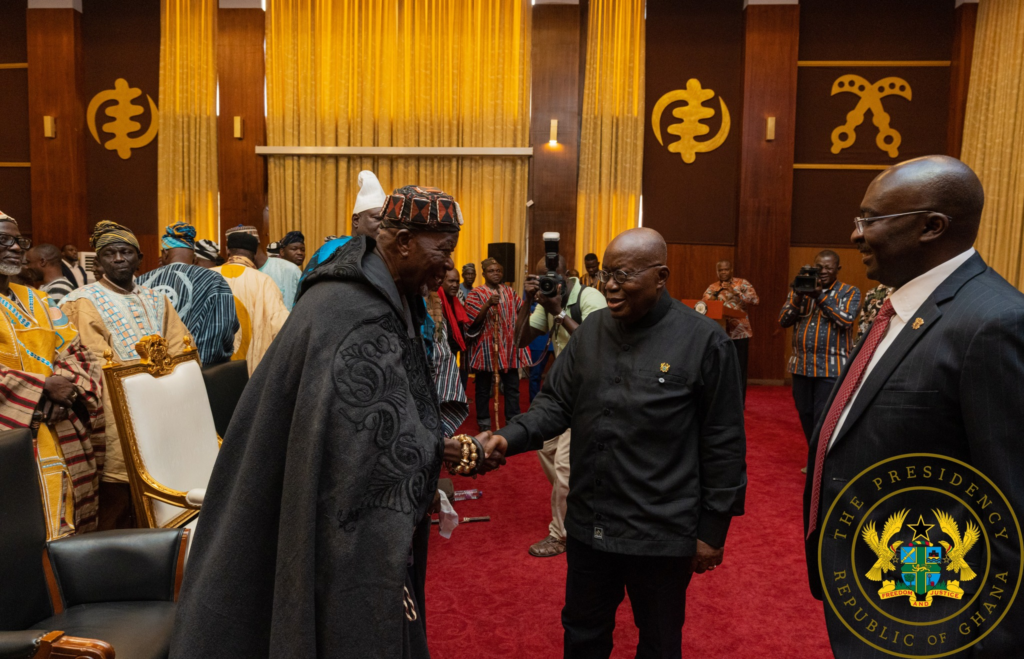 He later joined the 48 Engineers Regiment, popularly called Gas Engineers, which constructed the Kalandan Barracks, Kamina Barracks, and Bawa Barracks – thus the Airborne Force in Tamale.
He also participated in the construction of the Tema Township and Tema Harbor during the rule of Dr Kwame Nkrumah, the first President and Prime Minister of Ghana.