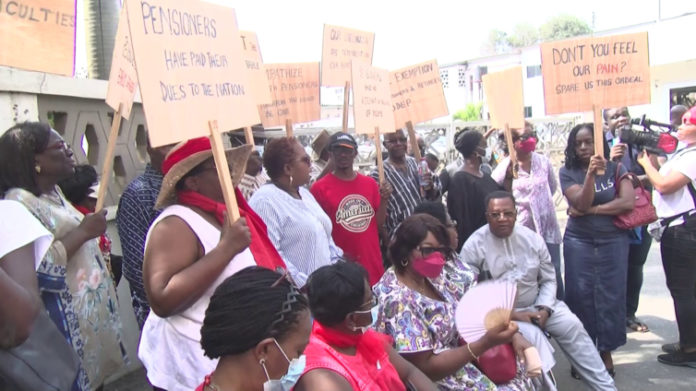 The Pensioner Bondholders Forum will today, May 8 resume an indefinite protest at the Ministry of Finance to demand the payment of their matured coupons and principals.
The government has failed to meet its obligations to pensioner bondholders exempted from the Domestic Debt Exchange Programme and individual bondholders who did not participate in the scheme.
The Forum explains that the government paid their matured coupons and principals for over two months.
Speaking on Adom FM's Dwaso Nsem, the Convenor, Dr Adu Anane Antwi, said government's silence compelled their return.
"We are fighting for exemptions, we have been exempted, and now we are not being paid. We are fighting for coupons and payments. From March 1, some people said they received their coupons on the first one while others said on the 5th.
"We don't know which ones they are paying. If they had started paying March 3 and March 5 that is the payment they have started paying. From that time will be about two months and over in arrears. They haven't said anything and that is the worrying situation," he stated.
ALSO READ: