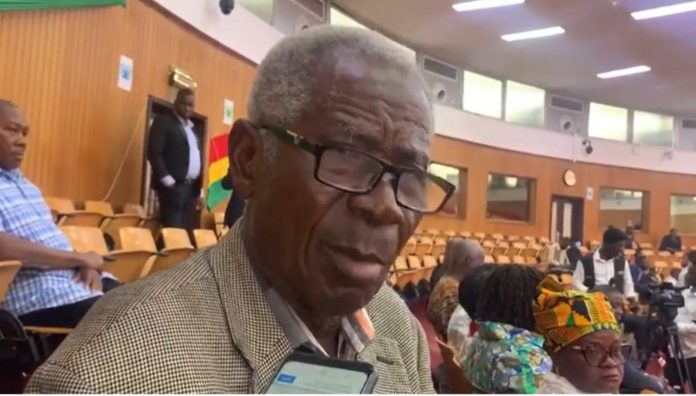 A former Chief of Defence Staff of the Ghana Armed Forces, Brigadier General Joseph Nunoo-Mensah, has supported the exclusion of pensioner investments from the Domestic Debt Exchange Programme (DDEP).
According to him, it is totally wrong for pensioners to bare the brunt of government's mismanagement of the economy.
He made the comments when he joined the pensioner bondholders in parliament on Thursday when the Finance Minister, Ken Ofori-Atta briefed the house on the programme.
"Until you have gone through the mill, you will not understand pensioners. Pensioners who have worked and saved money for when they retire are now being asked to pay for government's mismanagement.
RELATED:
You deny poor pensioners their money and quote the Bible? – Bolga Central MP…
"This is totally wrong, the money belongs to the Pensioners. Government cannot come demanding it against their will," he stated.
Meanwhile, Mr Ofori-Atta, says his outfit has written to the Pensioners Bondholders Forum about their exemption from the programme.
This comes in the wake of intense protest at the forecourt of the Ministry over the past week over what some senior citizens believe will cripple their finances.