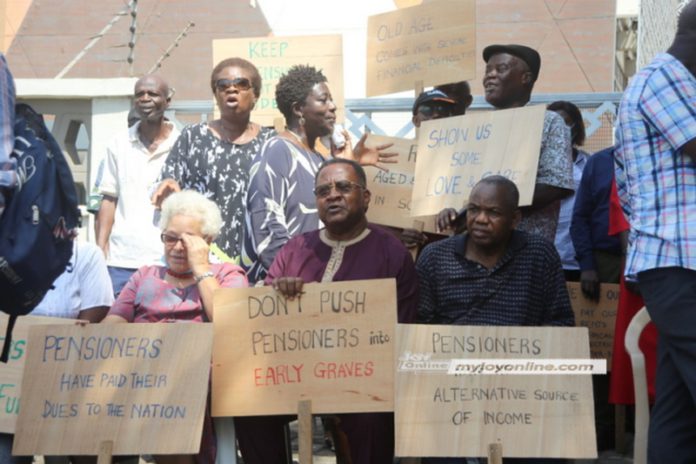 Individual pensioner bondholders have been persistent in their call for the Finance Minister, Ken Ofori-Atta, to exempt them from the debt exchange programme, with a number of them picketing at the Finance Ministry on a daily basis to protest.
However, it appears their cries have not been heard.
Now, they have taken a different turn by testing the fate of the Finance Minister. This is because Mr Ofori-Atta is known to be a religious man who quotes scriptures in his addresses.
In an interview with Joy News' The Pulse on Tuesday, an individual bondholder, Kokui Adzo Adu, tried changing the normal plea by appealing to Mr Ofori-Atta on the grounds of Christianity.
This is because she believes she would be heard "since the Finance Minister is also a Christian."
"We have trust, we have faith and our minister is also a very strong Christian, so we will see. We are testing his Christianity with this," she told Blessed Sogah.
She shared the belief that "the Finance Minister will come and say something good to us."
Madam Adzo Adu appealed to Mr Ofori-Atta, President Akufo-Addo not to make it seem as if the decision they took to save was bad.
ALSO READ:
Exclude pension funds from Debt Exchange – Titus-Glover appeals to Akufo-Addo
"Let the young people look at us, see that what we did was the right thing to do that they should save for their future, be frugal where they have to… to let them understand that in life we plan…," she added.