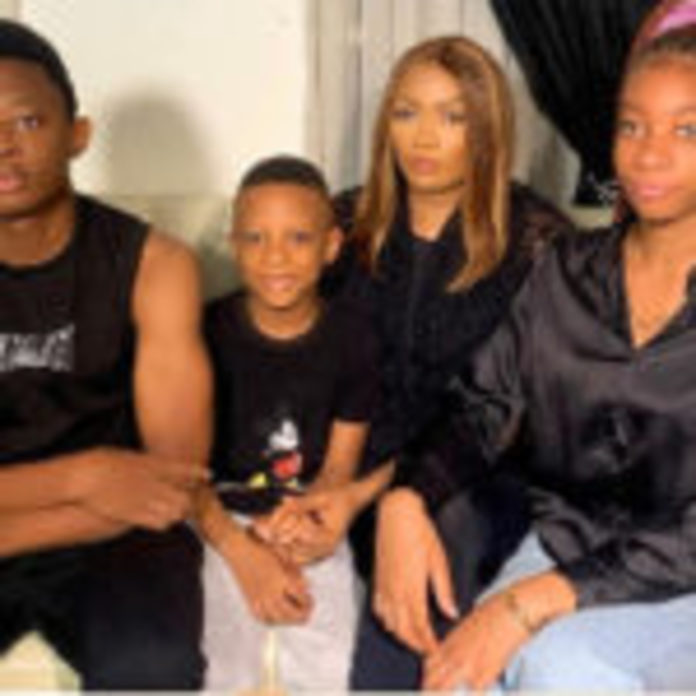 Yul Edochie's first wife, May, has broken her silence following the tragic passing of their son, Kambiichukwu, three months ago.
The 16-year-old collapsed while playing football at school, leaving the family devastated.
During this difficult time, May had chosen to remain silent about the painful loss. However, she recently took to her Instagram page to share a heartfelt tribute and a photo of herself with all her children. In her post, May expressed her gratitude to everyone who had shown support and love to her family.
Losing a child is an unimaginable pain, as May described it.
She wrote, "I do not think there's any death as intense and painful as losing one's child. We are still in inexpressible grief, however, I want you all to know that we are fine by God's special grace."
May acknowledged the outpouring of love and support they had received from family, friends, and well-wishers around the world. She mentioned how the prayers they had received had been a source of strength, and how their friends and family had provided immense support throughout their grieving process.
She also expressed her appreciation for the understanding and patience shown by the brands she represents. May shared her feelings of resignation and the overwhelming nature of grief, but she was amazed by the serendipity of the love and support she had received from her fans.
May concluded her post by offering blessings to all those who had supported her and praying that no affliction would befall their homes. Her heartfelt words and acknowledgment of the support they had received showed her resilience and gratitude in the face of such a profound loss.
ALSO READ: