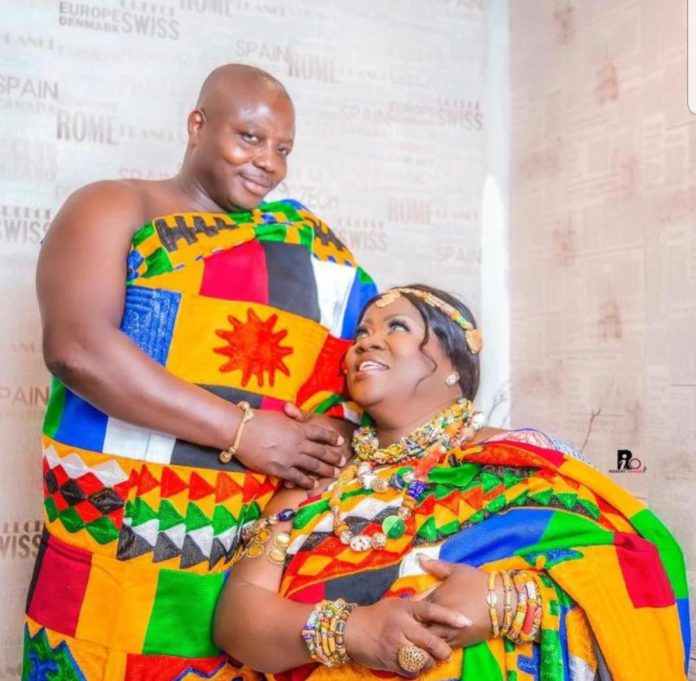 Oheneyere Mercy Asiedu, a Ghanaian actress and the wife of Nana Agyeman Duah, has shared her views on infidelity in marriages.
She believes that it should not come as a surprise if a man has more than one woman, as this practice has been recorded in the Bible.
Additionally, Mrs Agyeman Duah stated that just as she pursued her husband and won him over, anyone else could do the same.
Mrs Agyeman Duah regards her marriage as a lifelong commitment and has no intention of leaving her husband for any reason.
She has dreamed of getting married since childhood and is grateful to her husband for fulfilling that dream. She acknowledges that other women may try to approach her husband, but she has no problem with that as long as they respect their place and do not interfere with her marriage.
She is confident that she can handle any situation that arises and maintain a healthy relationship with her husband.
In conclusion, Mrs Agyeman Duah is aware that other women may show interest in her husband, but she has chosen to trust him completely and is committed to making her marriage work.
She is blind and deaf to any outside interference and is focused solely on maintaining a strong bond with her husband.