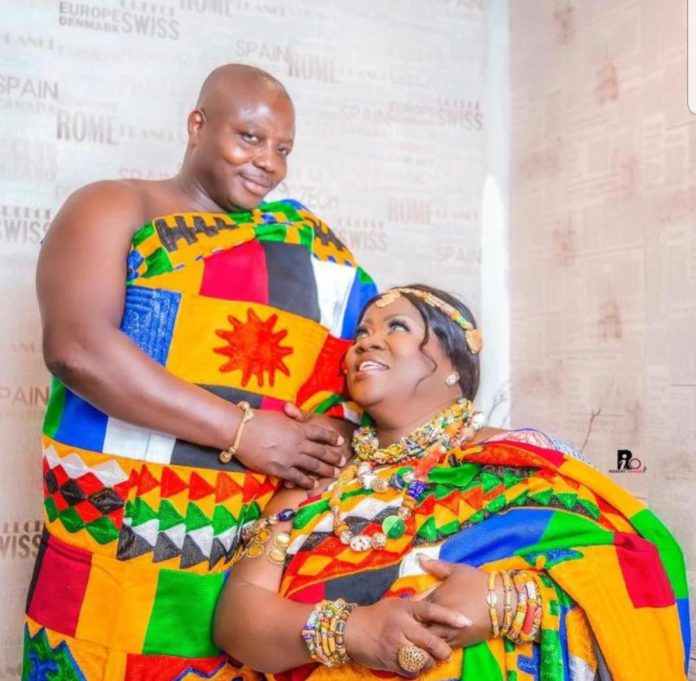 Nana Agyemang Badu Duah, husband of veteran actress Oheneyere Mercy Asiedu, has gone haywire over some allegations made against his wife.
Production Manager, Kwame Borga, made a general statement that Ghanaian actresses have resorted to hookup following the ailing state of the industry.
However, his comment did not sit well with Oheneyere Mercy who rose to the defense of her fellow actresses, chastising Kwame Borga for bringing dent to their hard earned reputation.
Among other things, she rebutted that Kwame Borga is an inexperienced manager who has not seen all sides of the industry, hence making such a comment is unfortunate.
In a counter rebuttal, Kwame Borga retorted that he made a general statement which does not qualify Oheneyere in any way since she is a married woman.
He went on to say that his senior colleague felt triggered by his claims because she may have likely joined the hookup business.
This led to an online banter and Oheneyere's husband was forced to give his two cents.
He called into a show where Kwame Borga made the submission and threatened legal action if he fails to retract and apologise.
An irate Nana Badu Agyemang Duah II ordered Kwame Borga to delete the videos he posted about his wife in response to the allegations he made about Kumawood actresses.
Failure to do as instructed, Kwame Borga will face the royal family in court.