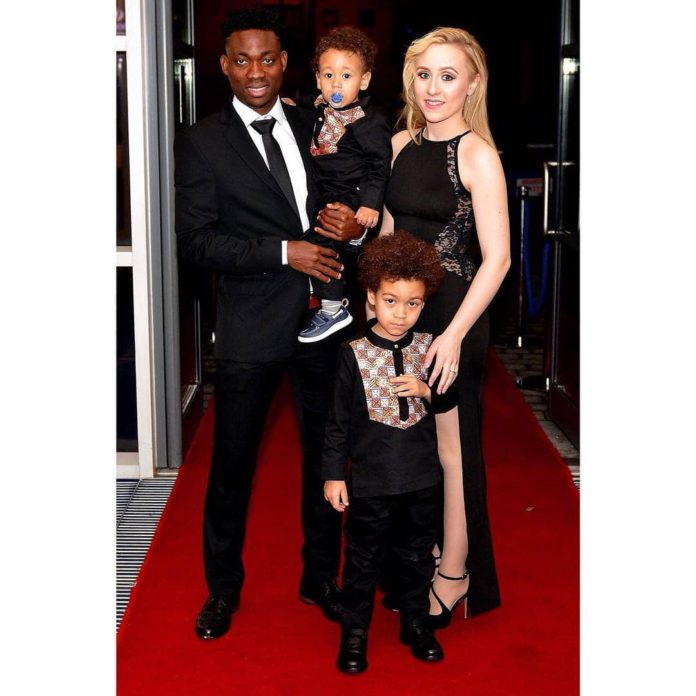 Christian Atsu's wife, Marie-Claire Rupio, has broken her silence after her partner was found dead under the earthquake rubble in Turkey.
Atsu's body was found under the rubble and retrieved on Saturday, February 18, 2023, exactly 12 days after he was trapped.
Following the news of the recovery of his mortal remains, Atsu's partner has asked for privacy to deal with her loss.
In a post on her Instagram stories, the German-born lady shared a photo of a family moment she shared with Atsu and two of their kids.
On the photo, she inscribed that though she has received loads of messages, she could not attend to them because she was overwhelmed by the situation.
I see all the messages, but as you all can understand, this is [a] very hard time. This was the father of my three children, she wrote.
Below is the post:
In a post on her Instagram stories, the German-born lady shared a photo of a family moment she shared with Atsu and two of their kids. On the photo, she inscribed that even though she has received loads of messages, she could not attend to them because she was overwhelmed by the situation. "I see all the messages, but as you all can understand, this is [a] very hard time. This was the father of my three children," she said. Read more: https://yen.com.gh/entertainment/228411-christian-atsus-wife-claire-rupio-speaks-footballers-dead-body-retrieved-froom-rubble-turkey/
ALSO READ:
Just In: Christian Atsu found dead – Agent
Social media users react to death of Christian Atsu
Akufo-Addo mourns the death of Ghana midfielder Christian Atsu
Black Stars teammates pay tributes to Christian Atsu