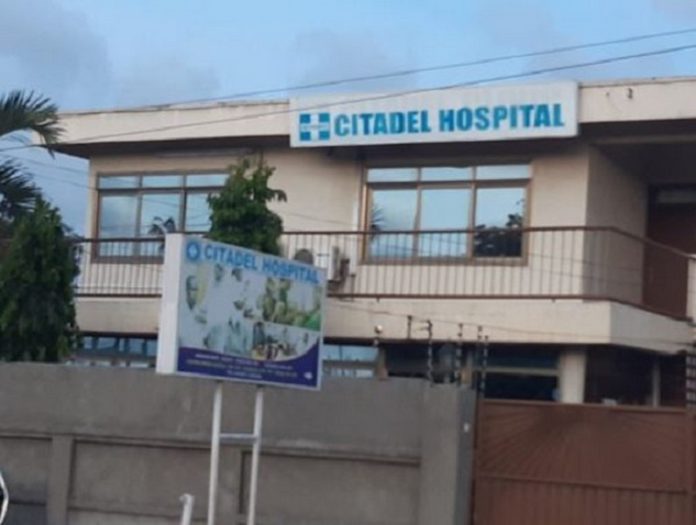 Some residents of Alajo, a suburb of Accra, where arms and weapons were reportedly retrieved from Citadel Hospital say they are still shocked by the revelations following a security raid of the area.
According to the residents, who gave accounts of how the security operatives raided the premises on Friday, they are still yet to come to terms with what transpired.
"The military police stormed the hospital around 9:am on Friday and because we did not know what was happening, we also rushed around the facility and later saw they called for reinforcement with their operation lasting about two hours.
ALSO: Audio: Coup attempt will only be a recipe for similar thoughts – Bureau of Public Safety
"The doctor is a very respectable person so when we saw them on the premises, we thought they had brought one of their members for medical attention till they called for reinforcement," a resident noted.
Speaking in an interview with Joy News, the residents said they were surprised about the development due to the persona of Dr Fred Mac Palm.
ALSO: Foiled coup plot: Military officers arrested (Audio)
"The doctor is a very respectable person in this area and we know the place as a hospital so till the operation on Friday, we didn't know what was going on inside the building.
"You can hardly find Alajo residents going to the facility but mostly high profiled people who drive in Land Cruisers and V8's and after they enter, the gate is immediately closed till someone is moving out or in again," they narrated.
ALSO: Govt's claim on foiled coup plot laughable – Security expert
A combined security team, which government says moved in upon tip-off, retrieved a number of arms including locally manufactured pistols, grenades, magazines and a knife.
The items, according to the government, were part of a grand plot to destabilise the country.
Listen to the residents speaking to Joy News:
Source: Adomonline.com