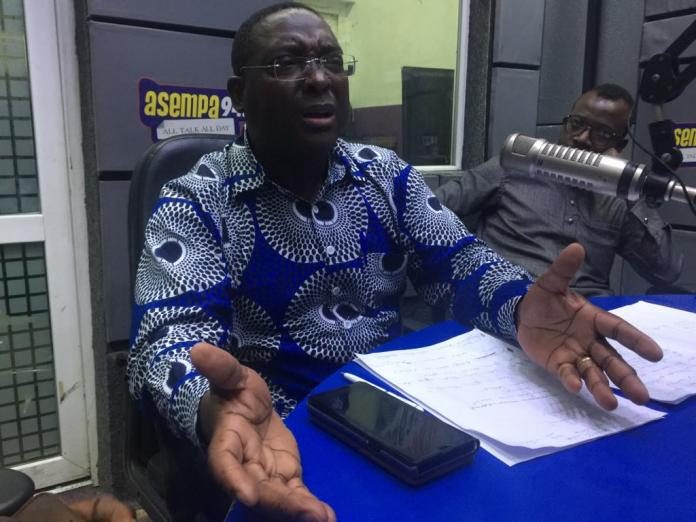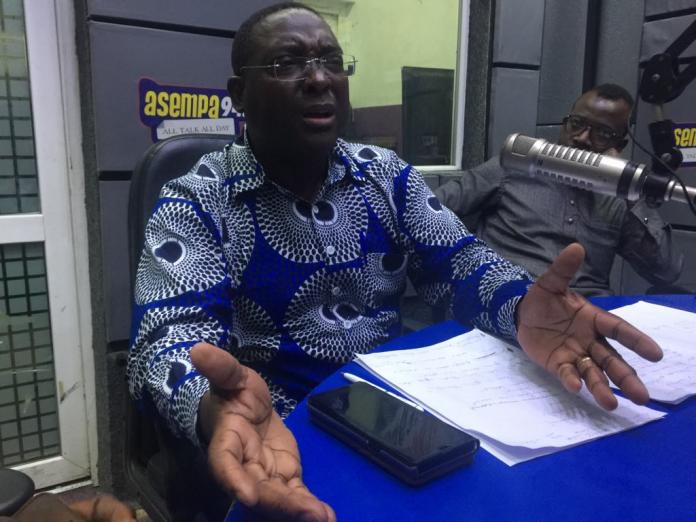 The Majority Chief Whip, Frank Annoh-Dompreh, has taken a swipe at former Adentan Member of Parliament (MP), Yaw Buaben Asamoah.
The Nsawam-Adoagyiri MP has asked the former Communications Director of the New Patriotic Party (NPP) to hit the ground and help the party recapture the Adentan seat.
Mr Buaben lost his seat to the National Democratic Congress (NDC) candidate in the 2020 election.
Mr Buaben polled 14,181 less votes than his opponent and managed 49,436 votes as against 63,255 votes polled by Mohammed Adamu Ramadan.
But speaking on Adom TV Badwam, Annoh Dompreh stated the NPP was struggling with its numbers, hence Mr Asamoa should go back to win his seat.
"I have heard the tantrums Yaw Buaben is throwing. He said Bawumia is running down the economy. Buaben is a fantastic guy but he got this wrong and I will tell him this; he should go and win the Adentan seat and stop saying things he doesn't know because we are struggling with numbers in parliament," he advised.
His comments come after Mr Buaben rubbished polls by International Ghana and the Centre for Sustainable African Development Initiatives (C-SADI) UK predicting victory for Vice President Dr Bawumia in the NPP Presidential primaries.
The former lawmaker said that the poll is not credible and is mere propaganda, adding that Dr Bawumia associating himself with the polls affects his credibility.
As a member of former Trade Minister, Alan Kyerematen's campaign team, he said the former performed to satisfaction as the Minister of Trade and Industry.
He stated Alan is the best bet as he brings a different style of leadership which focuses on business.
But to Annoh Dompreh, there is no doubt Mr Kyerematen is good when it comes to trade issues but there is currently a sweeping current and Bawumia will win the primaries.
"I haven't seen anybody yet who understands trade issues than Alan Kyerematen but the governance of the country goes beyond trade issues.
"Yaw Buaben is saying Bawumia is running down the economy but he should go and check the architecture of the cabinet; Alan was the Chairman of the Economic Management Committee of cabinet because of his experience and portfolio as a Trade Minister," he challenged.
Annoh Dompreh indicated Dr Bawumia was the favourite of many and the grounds are fertile for him.
ALSO READ:
Alan is bringing a different style of leadership – Buaben Asamoa
Buaben Asamoa reacts to loss of Adentan seat, sends message to MP-elect
"Only two MPs followed Alan to Manhyia when he went to greet Otumfuo but you will be shocked at the numbers that will accompany Bawumia when we go to Manhyia," he noted.