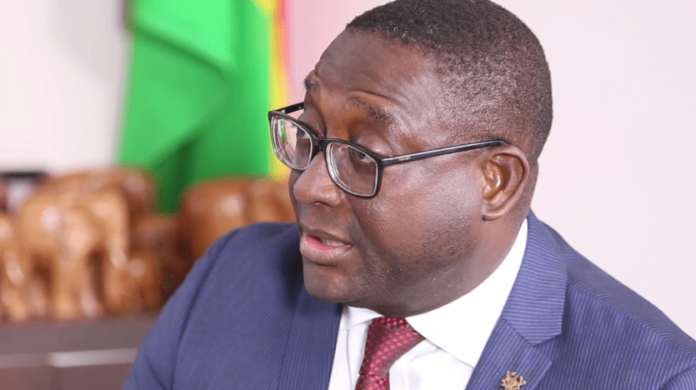 A former Director of Communications of the New Patriotic Party (NPP) has downplayed the notion that Alan John Kyerematen is against the current administration, following his declaration of intention to lead the party in the 2024 general election.
Yaw Buaben Asamoa says he is going to build on the good foundation laid by the Akufo-Addo administration and where things have weakened, put more strength in it.
He says it is a different style of leadership regime Mr Kyeremanten is bringing on board which will focus more on creating business for every Ghanaian.
Speaking with Nhyira FM's Nana Jantuah on Kuro Yi Mu Nsem, Mr Asamoa said Mr Kyerematen performed to satisfaction as the Minister of Trade and Industry.
"I believe Alan never disappointed in his position. Alan has been part of the good foundation laid for private business.
"We are bringing a business-like atmosphere to what we already do best. Many Ghanaians will attest to the fact that the NPP does better when running affairs for the nation.
"The emphasis is a different style of leadership of Alan Kyerematen which focuses on business."
Scores of Ghanaians believe Mr Kyerematen was part of the decision making of the current NPP administration which has created an economic mess.
But Mr Asamoa says the day-to-day running of the country was not the responsibility of Mr Kyerematen and therefore he had no final say in decision making processes.
"If you are not the ultimate leader, you cannot allocate resources. Your decision cannot be final. It is not his responsibility to force his decisions on the president.
"Nana is also a leader and decides where resources should go and how it should be used and how much."
The former Member of Parliament for Adentan Constituency says the NPP's internal election is not like a classroom position where the assistance takes over when the class prefect is not available.
He said the flagbearer position is opened to all.
"The NPP is not afraid of contesting. We don't do it like a classroom position where when the class prefect completes school the assistant takes over. It is not done like that. It is open for all. Alan is bringing leadership qualities that will bring jobs," he said.