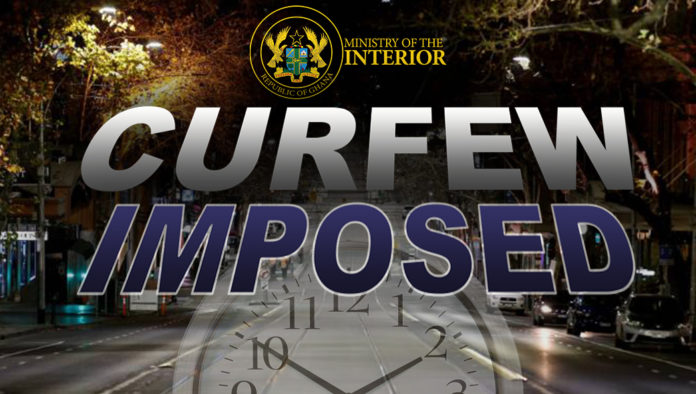 The Ahafo Regional Security Council has, with immediate effect, banned public gatherings in the Bomaa community.
This is a part of reviews made on the existing curfews in the district following violent clashes that claimed one life and caused injuries to five others on Sunday night.
The initial curfew was in force from 5:00 pm to 7:00am but has been reviewed to 10:00 pm to 5:00am.
This follows an emergency Regional Security Council meeting, chaired by the Minister, George Boakye, at the Regional Coordinating Council, Goaso.
However, Muslims will be allowed at the Mosque on Fridays, Adventists on Saturdays and churches on Sundays.
Residents and stakeholders are entreated to comply with these new arrangements in order to achieve absolute peace in the Bomaa Community.