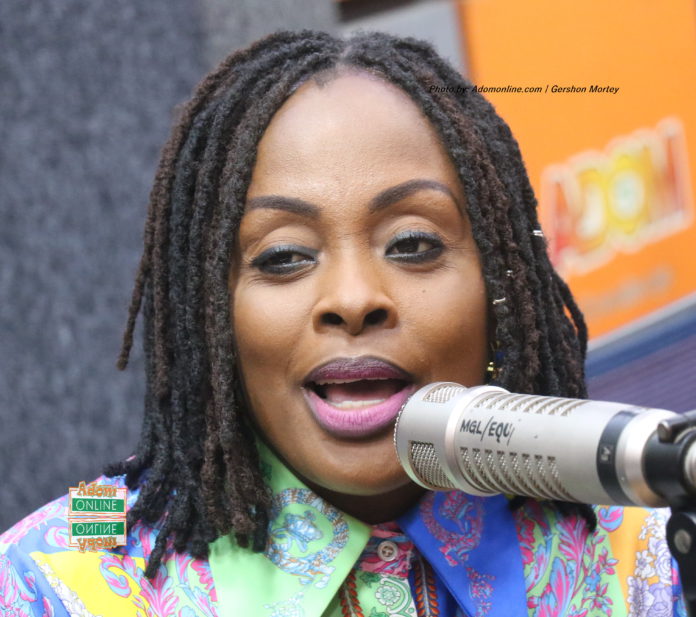 Akosua Agyapong, a veteran singer and dancer, has expressed her frustration over how the Ghana Music Rights Organisation (GHAMRO) treats musicians.
She believes it is unfair that GHAMRO only provides support to artistes after they have passed away.
In an interview on the Work and Happiness show on Adom FM, she revealed that before his death, Kwadwo Akwaboah Snr had complained to her about GHAMRO offering a mere GHc250 as financial assistance for his medical expenses.
She questioned why people are only celebrated and supported after they die, emphasising the need for recognition and assistance while they are alive.
Madam Agyapong, who had a close relationship with Akwaboah Snr, praised his son, Akwaboah Jnr, for taking good care of his father.
"Why do we always wait for people to die before we talk about them or celebrate them?
"I have wept, why? Akwaboah Snr called me three or four months ago and told me he went to the hospital and because he did not have enough money, he decided to call the GHAMRO office for financial assistance in order to purchase drugs.
"He told me they sent GHc250 and he was really hurt because he had never asked for support."
"Now that he is late, will GHAMRO attend his one-week? And will they give out money to the family?" she quizzed.
The Frema crooner urged musicians to stand up for their rights and called on the Attorney General's department to take action against GHAMRO.
Akwaboah Snr passed away on Tuesday, May 16, 2023, at the Komfo Anokye Teaching Hospital after a prolonged illness.
ALSO READ:
Legendary artiste Akwaboah Snr passes on
My dad is my greatest critic – Akwaboah Jnr speaks on upcoming album 'Lighthouse'…