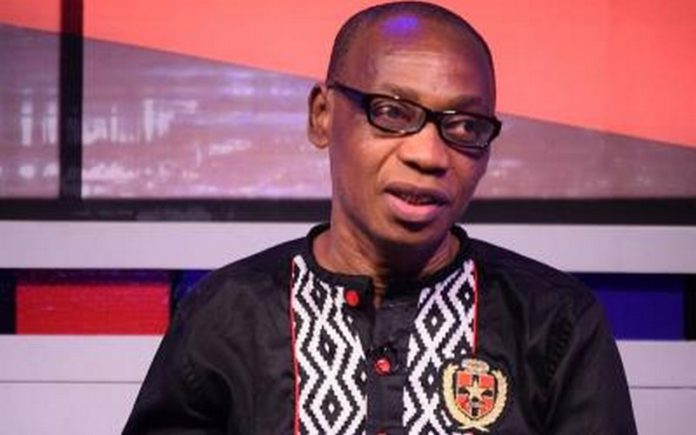 A great tree has fallen. The music industry is in mourning following the demise of veteran highlife artiste Kwadwo Akwaboah Snr.
He reportedly passed on at the Komfo Anokye Teaching Hospital in the early hours of Tuesday, May 16 after a long battle.
Akwaboah Snr's death was announced by his son in a post on Instagram that has filled the eyes of Ghanaians with tears.
He shared a photo of his father with the brief yet striking caption, "RIP daddy."
Prior to his demise, Akwaboah Snr was physically impaired after what he said was a spiritual attack while he was in Holland.
"I woke up one day after playing with a band and realised that my right eye had blood spot on it," he said. "So, I visited my doctor who gave me an eye drop to use. But after using for some time, it didn't work."
In view of this, he relocated to Ghana to try herbalists and spiritual men in Ghana, but the problem kept deteriorating until his unfortunate demise.
His last musical project was two years ago – he worked closely with his son, Akwaboah and recorded a remix of his 1990s banger, Awerekyekyere – Father & Son.
He was one of the finest Keyboardist the country has produced.
He succeeded his late father Master Kwabena Akwaboah, also a highlife guru, and his son Akwaboah also stepped in his shoes.
RELATED