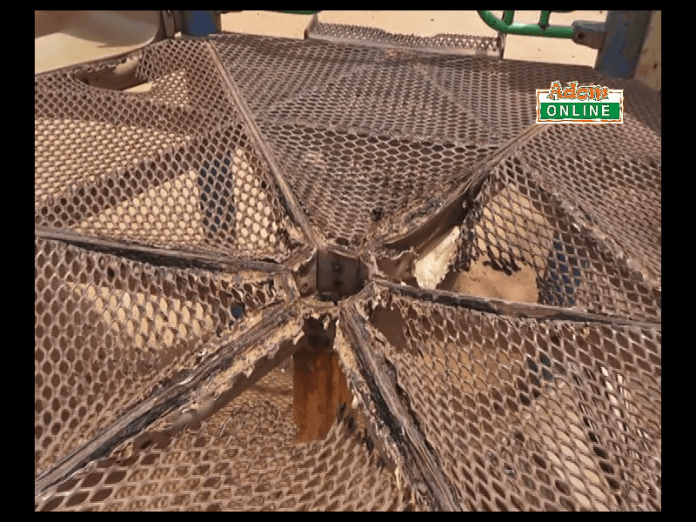 The Tunga Children's Park, a popular leisure park built by the erstwhile Provisional National Defence Council government then led by Jerry John Rawlings at Dansoman Tunga, is in ruins.
The park, since its inception,
has suffered some challenges.
Tunga Children's Park, which used
to have lawns, is now devoid of grass, with a lot of the
playing facilities having been destroyed. Some of the facilities
are also rusty.
Adom
Kesee reporter Prince Owusu Asiedu spoke to some students
and other residents of the area.
Their response was that the park is gradually deteriorating.
Meanwhile, the Municipal Chief
Executive of Ablekuma West Municipality, Mr George Cyril
Bray, when contacted by the news team, said the park is set to receive a
major facelift as the government is finding a private firm to
partner with to revamp the facility.
From Dansoman, the News
Team continued to Tema, where it found the Tema Children's
Park to be in no better shape.
Like Tunga, the Tema Children's Park had lost its lawns and all but a few of the playing facilities.
A building sited in the middle of the park had lost part of its roofing to a windstorm, with encroachers and squatters taking portions of the park.
Livestock had also had the better of the little grass left.
The Municipal Chief
Executive of Tema West, Ms Adwoa Amoako, when
contacted, promised to refurbish the park. 
Source:
Prince Owusu Asiedu| Adom News