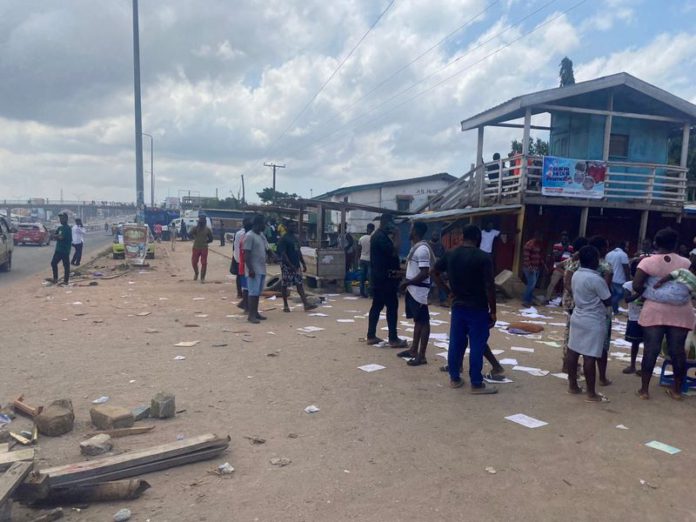 A riot broke out amongst a group of agitated youth of Ofankor Timber Market in Accra Wednesday morning.
The youth, primarily traders, expressed their discontent, stating they had rented the space and regularly made payments.
However, occupants were reportedly harassed in the early hours of the day by armed men reportedly sent by the landowners.
The traders claimed these men, who stormed the place and disturbed their peace, were land guards.
This led to chaos, with affected residents forming large blockades and burning tires to express their displeasure.
One of the residents informed JoyNews, "One of us has been shot dead. Others were also injured and have been conveyed to the hospital."
According to the aggrieved tenants, there are many lawful ways to go about it if the landowners intend to evict them entirely instead of violence and assault.
The police were called in as the situation escalated. They were able to restore law and order in the area.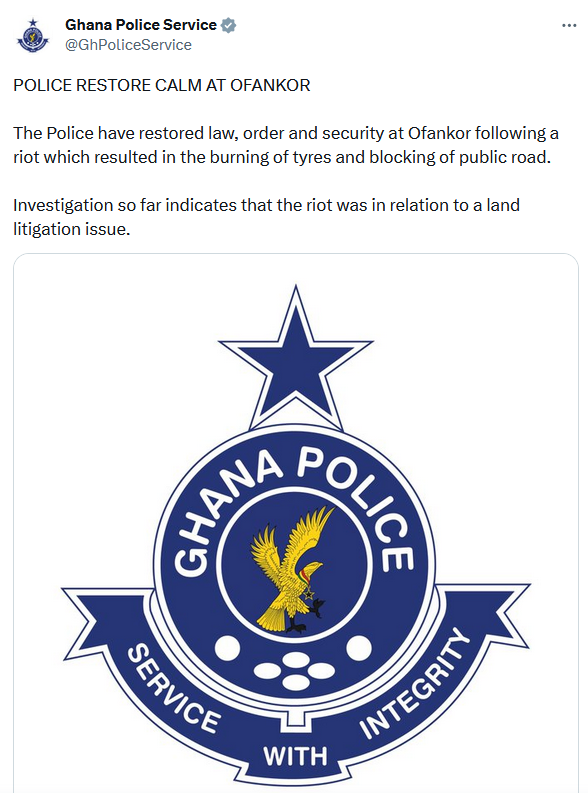 In a social media post, the police confirmed that the matter was related to a land litigation issue.