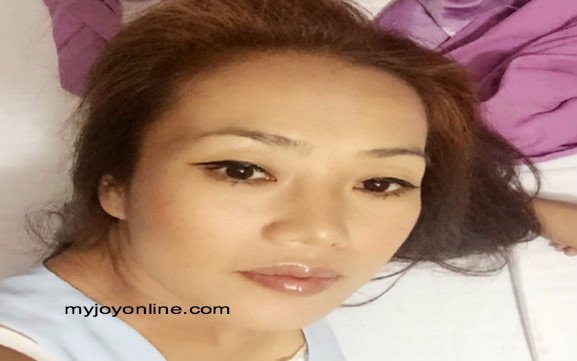 The puzzle surrounding the infamous comment by Senior Minister, Mr Yaw Osafo Maafo has been solved as it has emerged that, Aisha Huang, believed to be engaged in illegal mining, was a liaison officer between Ghana and China.
According to reports, she played a very important role as an interpreter for the Ghana Government when the Chinese expressed interest in small scale mining.
ALSOREAD: Minority calls for Osafo Maafo's head
Mr Maafo's justification of government's decision to discontinue a case against Chinese woman Ms Huang generated a lot of controversy with many calling for his head.
The Attorney General's office in December 2018 withdrew the case against Ms Huang and four other Chinese nationals believed to be engaged in illegal mining.
Addressing a Town Hall meeting in the United States, the Senior Minster said government made the right call.
ALSO READ: Missing Takoradi girls not found – Police
In support, a former Anti-galamsey Taskforce member, Major Mohammed Bogobiri on Adom FM's morning show Dwaso Nsem programme, Thursday said Ms Huang was untouchable.
"Aisha Huang became powerful as the liaison officer between Ghana and the Chinese community. The Immigration Service relied heavily on her since she could speak very good English. It was therefore impossible to touch her," he stated.
Major Bogobiri, however, noted that Ms Huang used her supposed liaison officer role as a smokescreen to undertake illegal mining, popularly known as 'galamsey.'
ALSO READ: No president has fought galamsey better than Akufo-Addo – Sam Pyne
"When I heard the charges leveled against her in court, I was shocked because they were wrong charges," he added.
The former Anti-galamsey Taskforce member questioned how foreigners would be able to determine gold deposits without the support of the indigenous people.
"The Chinese are not to blame, they don't know anything, it is Ghanaians who lure them into the business," he said.
Major Bogobiri said the only way to end the 'galamsey' menace is to deal with "our people".
Source: Ghana|Adomonline.com|Adwoa Gyasiwaa Agyeman