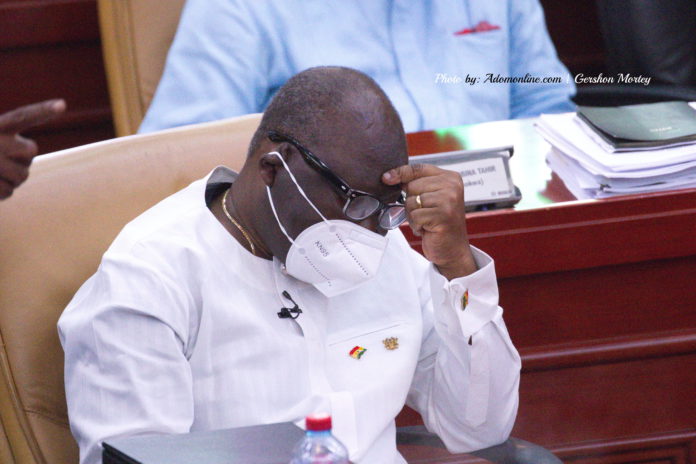 A group, calling itself the Pensioner Bondholders Forum, is set to picket at the Ministry of Finance to register their displeasure over government's decision to include them in the Domestic Debt Exchange Programme (DDEP).
In a statement signed by the lead convener, Dr Adu Antwi, the retirees maintained that they are opposed to government's decision to rope them into the programme.
According to them, participating in the programme will have 'severe' consequences on them, hence their refusal.
"On 10th January 2023, we submitted a petition to the Minister of Finance to exempt all pensioners holding Government Bonds from the Domestic Debt Exchange Programme on the same basis used for the exemption of Pension Funds from the programme, as the impact of the programme on pensioners who are bondholders will be very severe.
"We have as of today not been granted the exemption we requested," portions of the statement read.
Based on their exemption not being granted, the pensioners noted they will march to the streets to draw government's attention to their request, starting February 6.
"To further press home our request, we have notified the Police that about 50 of our members intend to converge at the premises of the Ministry of Finance on every working day from 10am- 11am, beginning from Monday 6th February 2023 till our request is granted by the Minister.
"This is to inform the Press that we shall converge at the premises of the Ministry of Finance on Monday, 6th February 2023 and Tuesday, 7th of February 2023″, the statement further disclosed.
It continued, "Given the age and frailty of most of our members, we have arranged a group of 50 of our members to take part in the convergence.
"The continuation of the convergence will depend on the response we get from the Minister before the time fixed for the closure of the invitation made to holders of Government Bonds, which is 4:00pm on Tuesday, 7th February 2023″.
The warning by the retirees adds to the public resentments which have so far greeted the DDEP.
Below is the full statement: