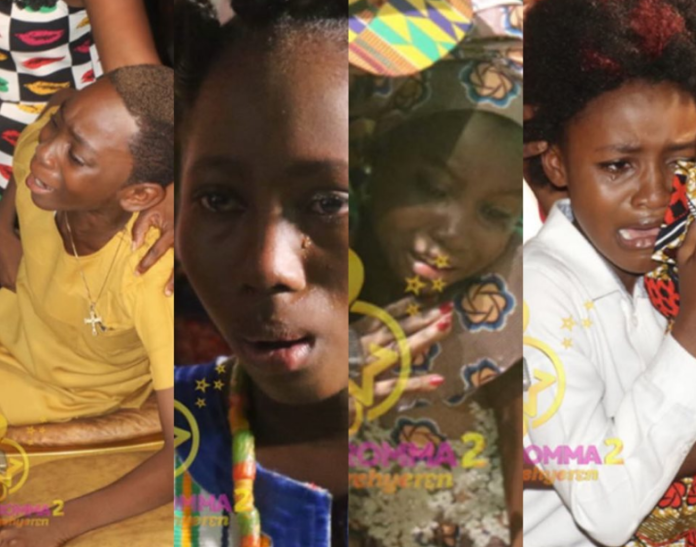 Patrons who thronged Providence Events Centre on Sunday witnessed great performances where 20 Nsoromma kids were classified in five groups to perform five highlife songs.
The second edition of the music reality show is easily gathering patrons at a higher pace than last year's, hence organisers made sure they grouped the talented kids together to perform since this week was an eviction one.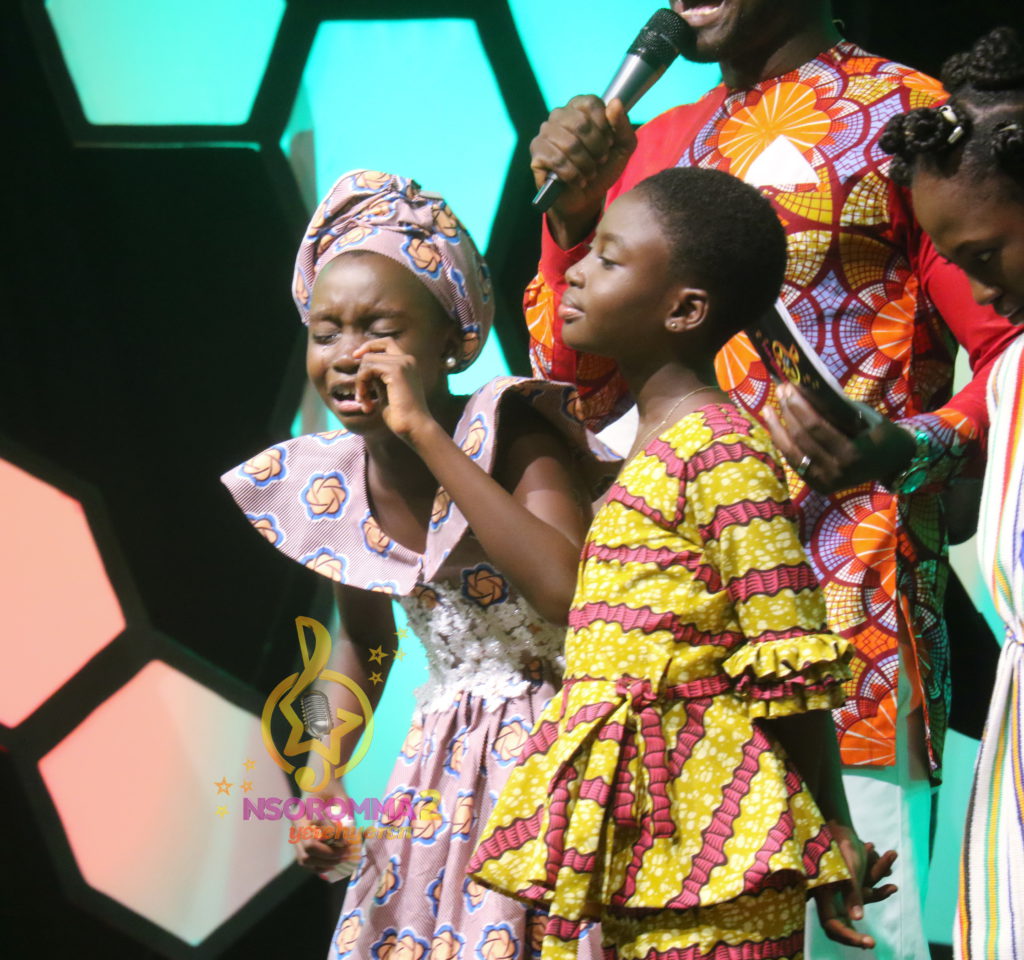 At the end of the show, the eight unlucky contestants, who were announced by the host Jerry Justice, were Francis Addaie, Harrier Fafali Fynn, Kalanziah Lum Fru-Ansah, Joanita Esi Ativi and Anita Efua Fynn. The rest were Queensworth Etornam Ansah, Enoch Kakari and Abigail Agyemang.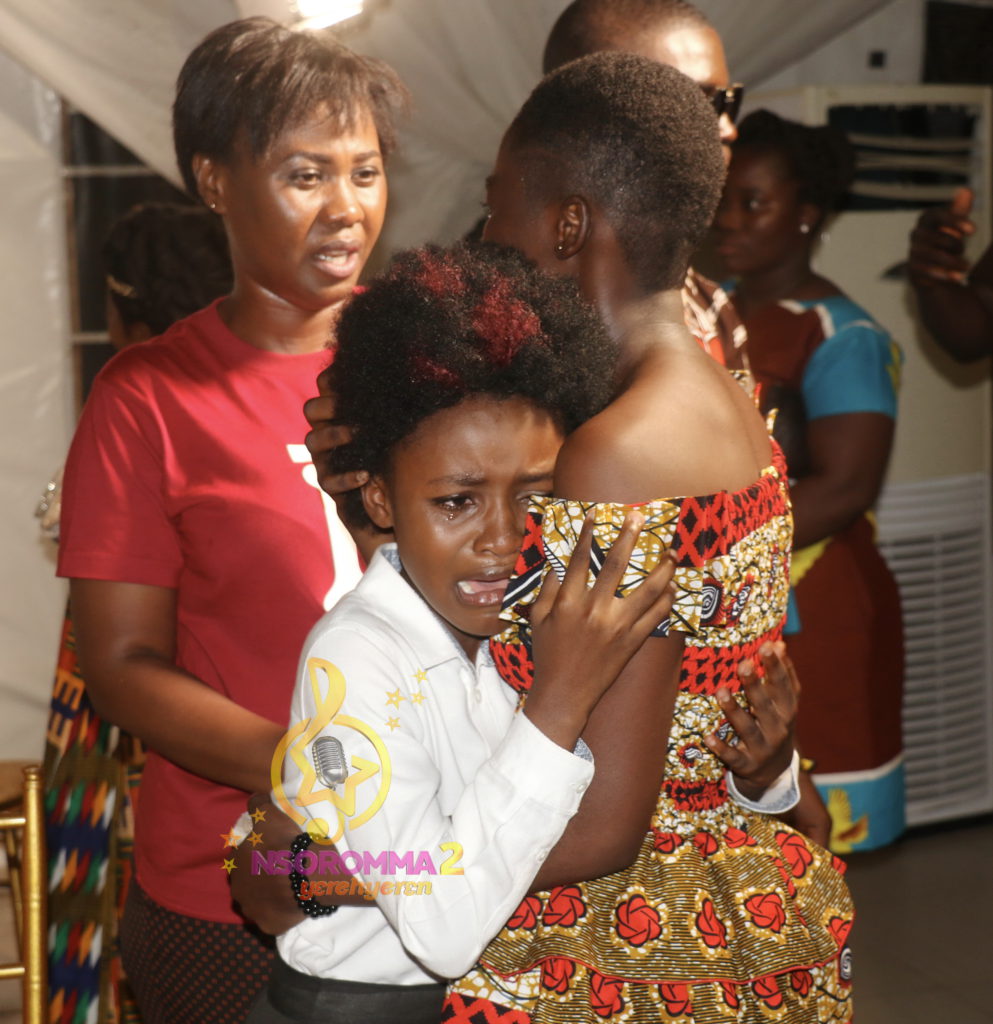 SEE THIS: Videos + Photos: Nsoromma Week 2: 10 contestants showcase music talents
The first set that pulled up the curtains were the Sika Group, which comprised of Enoch Karikari, Josephine Frimpong, Erica Asiedu, and Kalanza Lum Fru-Assah. They performed 'Sika Ye Mogya' by highlife veteran Pat Thomas.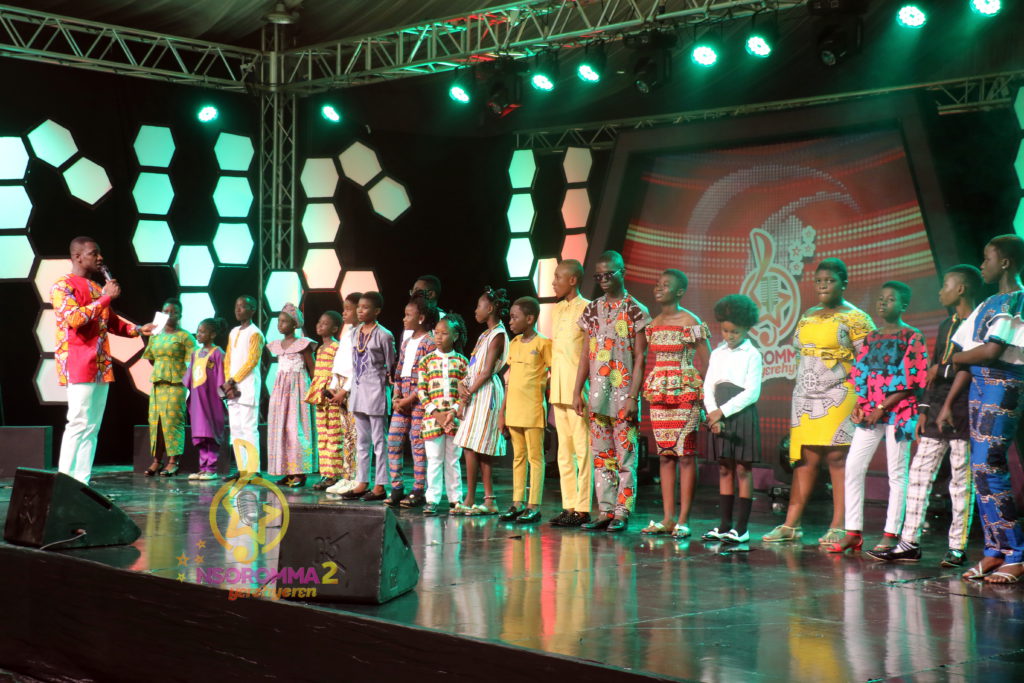 Tagged as the Ahoofe group, Gillgod Arthur, Abigail Agyemang, Harriet Fafli Fynn, and Reneil Aboagye performed 'Prempremsiwa' by George Darko. It was such a nice performance to behold.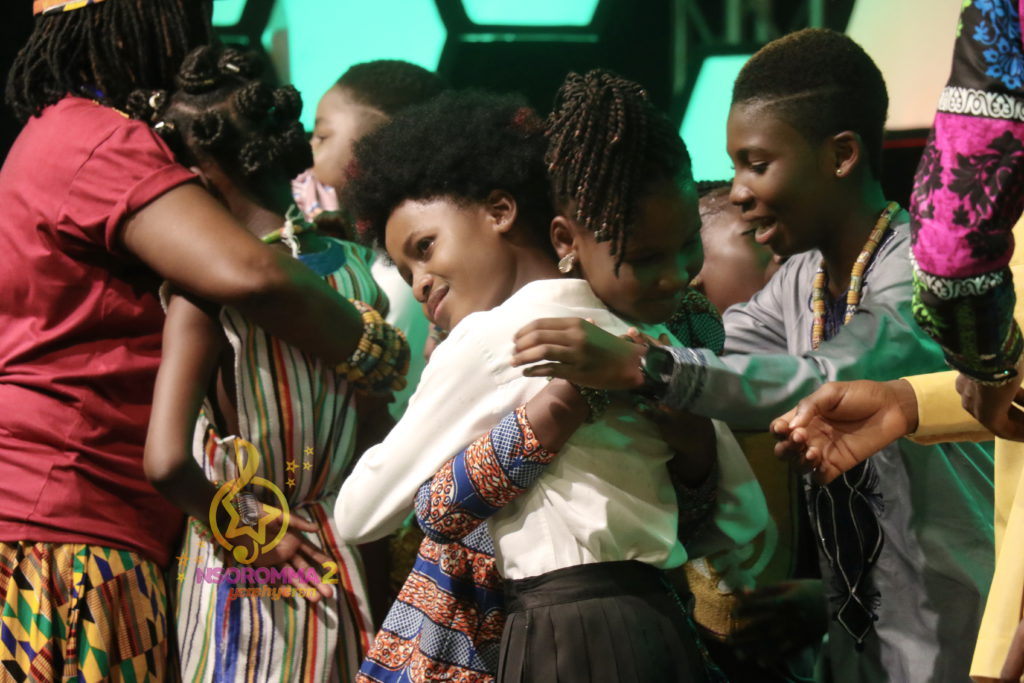 Group Adom was made up of Victor Twum Ampofo, Joanita Esi Ativi, Queenmiracle Awinimi Agongo and Stephen Nyameke. What caught the attention of many was Samuel Nyameke, who received grand applause when he grabbed the mic to play his part. They performed 'Bia Ko Ye' by Amandzeba Nat Brew and were lauded well by the fans.
ALSO SEE: Nsoromma Season 2: First 10 contestants exhibit music prowess (Videos)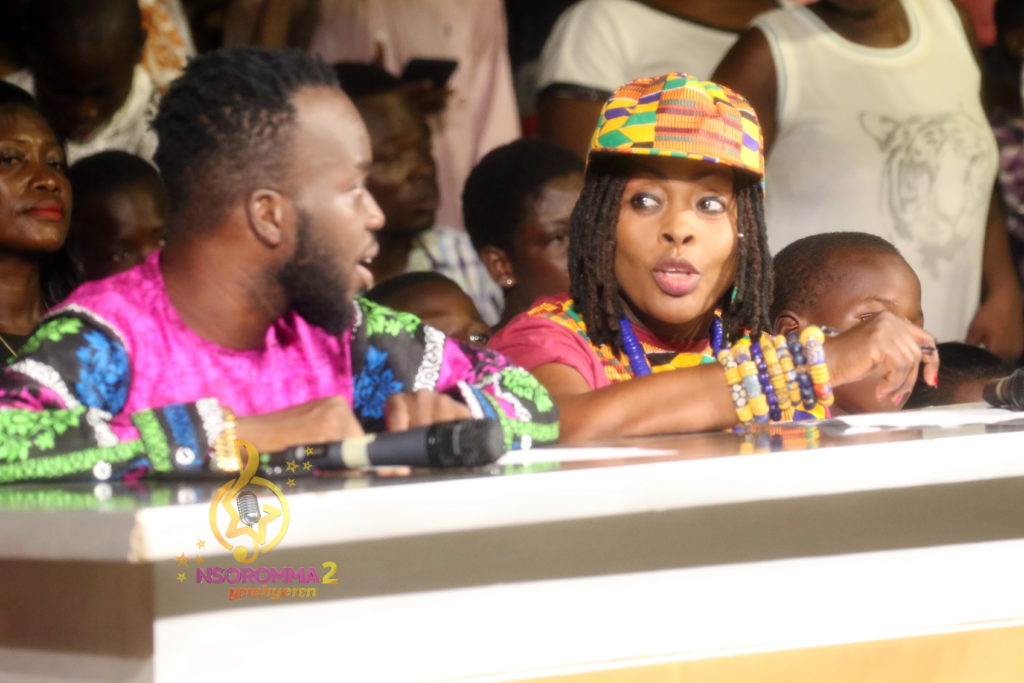 Nsoromma kids Afrima Abakah, Nathaniel Ofori, Dorothy Baffoe Aikins and Anita Afua Fynn took the name, Nhyira. They performed 'Waben' by Felix Owusu. Nhyira group were full of smiles and loved every part of the song they chose.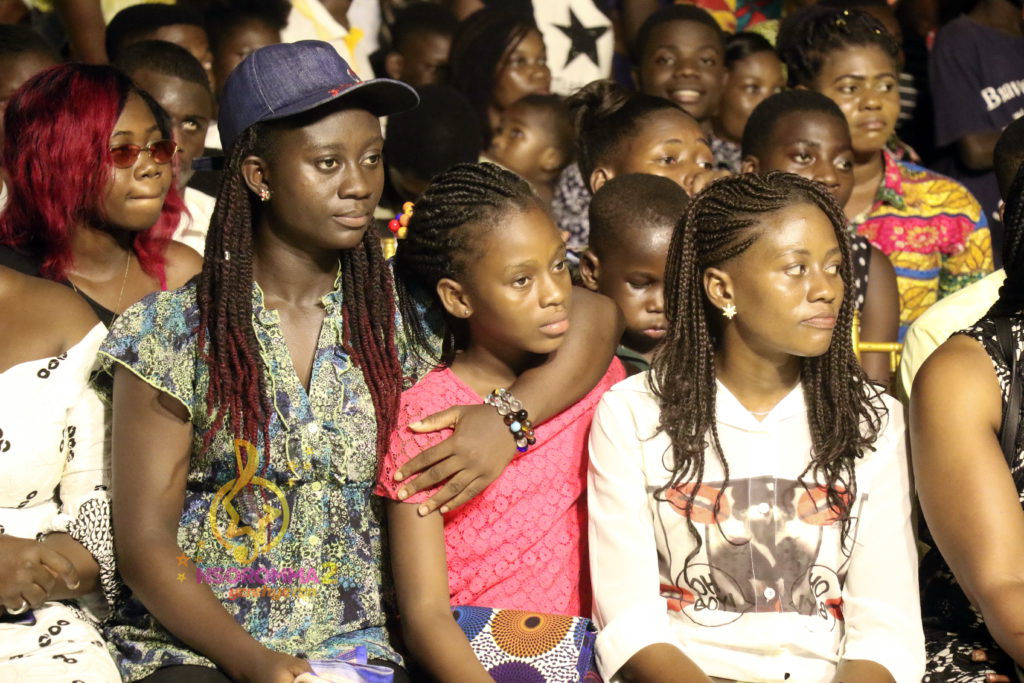 The final to climax the show was the Asempa Group. They spiced the atmosphere with Nen Brako's Fante highlife song. Millicent Asomaning, Francis Addai, Grace Adom Sarkodie and Queensworth Etornam Ansah really entertained the crowd and they wanted to perform longer than usual.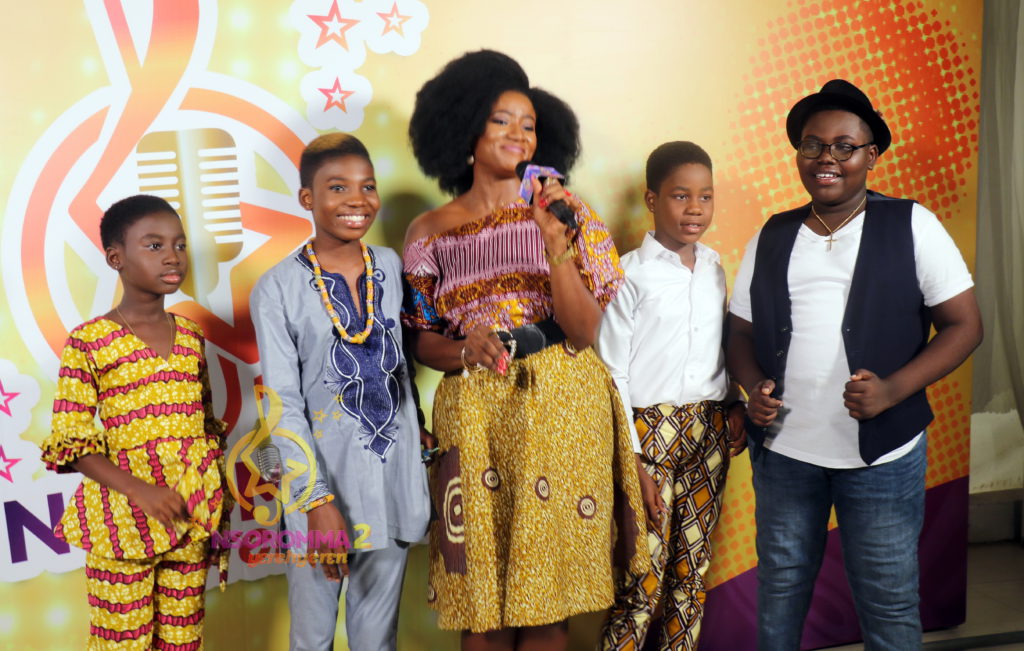 Jerry Justice urged friends of the evicted Nsoromma contestants to refrain from teasing them in class but rather motivate them to continue with their craft.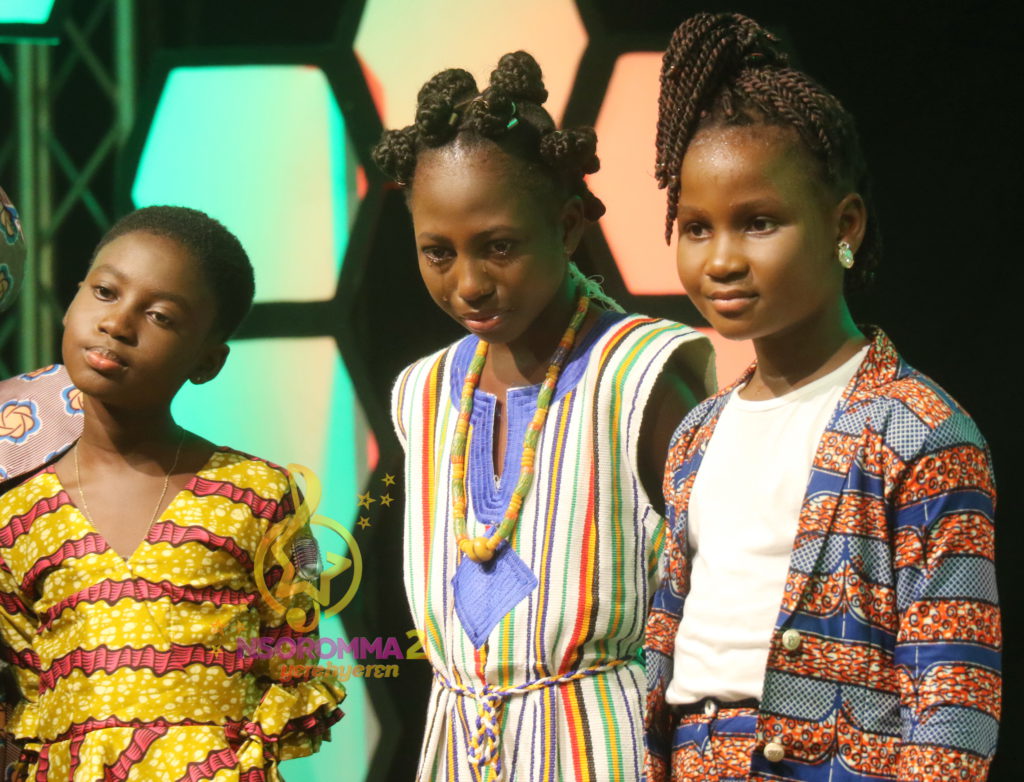 More photos below: