Providence Events Centre was filled with many Adom TV patrons ready to witness the second set of the 30 children selected for the Season 2 of music talent show, Nsoromma on Sunday, November 3, 2019.
The show was opened up with Anita A. Fynn and she chose singer Becca's African Woman song which many could easily sing along in the auditorium.
SEE THIS: Yvonne Nelson speaks on legalisation of 'wee'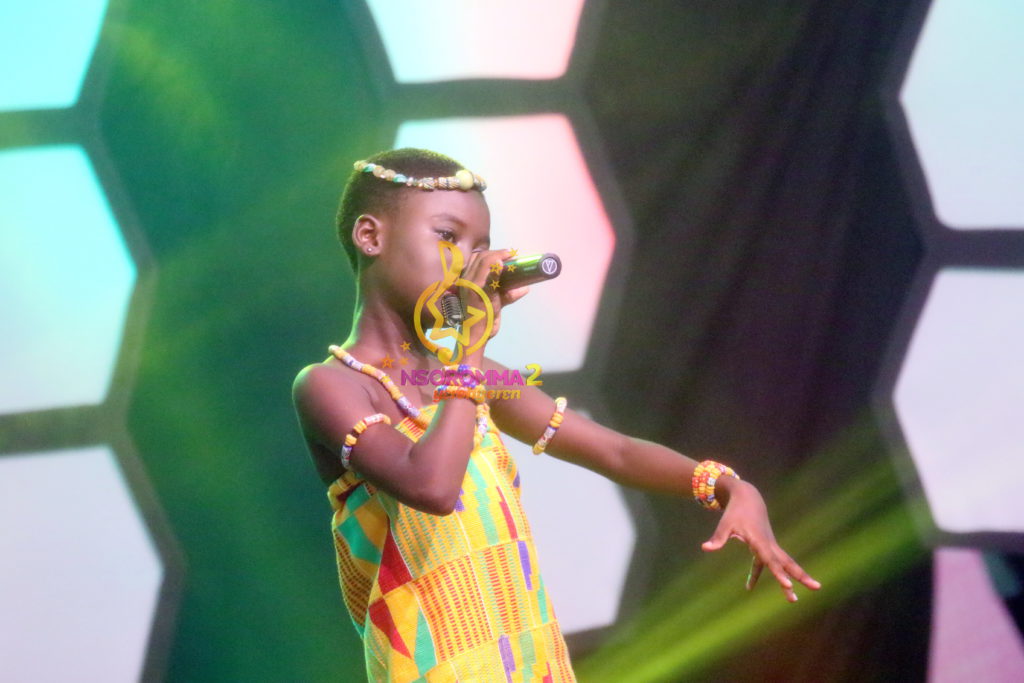 Her costume was apt and emulated that of Becca in the original visuals of the song.
Many were in awe of her active performance and the judge, Akwaboah lauded her for mic and crowd control. Anita paved the 'perfect' path for her colleagues to grace the stage.
The next to perform was Grace Adom Sarkodie who nailed veteran highlife Amakye Dede's 'Odo Ho Akyere Noa' song.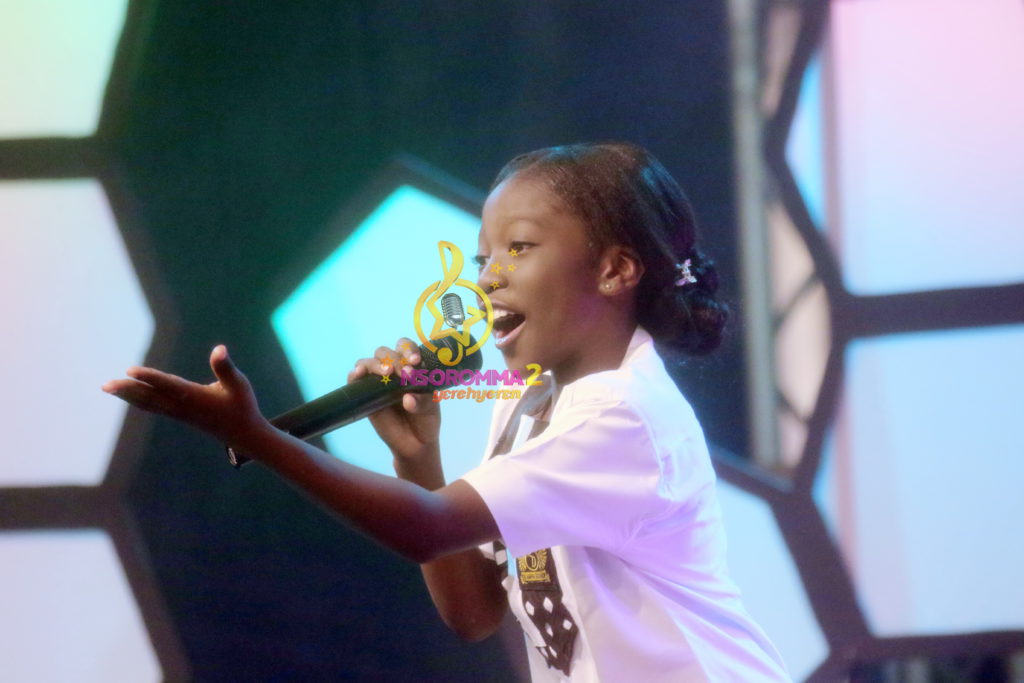 Nathaniel Ofori bounced on with Kidi's 'Adiepena' song. His choice of clothes could tell he was an ardent fan of the musician. One couldn't ignore his fancy eye wear toppled with his white inner show off. He sang well and entertained the crowd.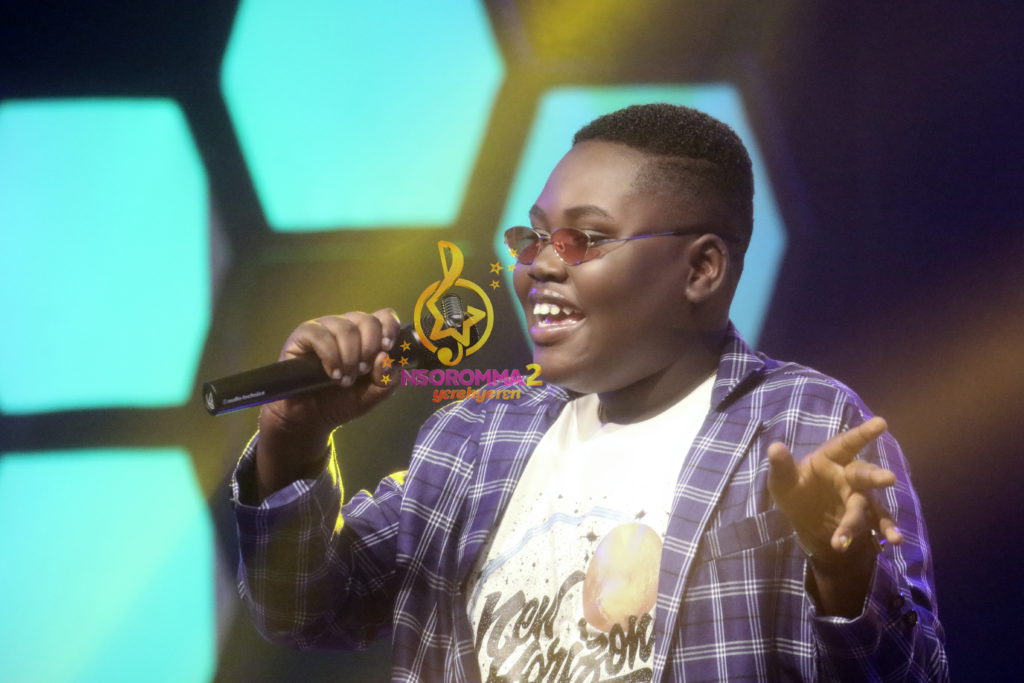 Nsoromma kid Josephine Frimpong rode on Adina's song to give patrons seated in the auditorium the chance to dance. She was on top of her game and her microphone control was apt to her performance.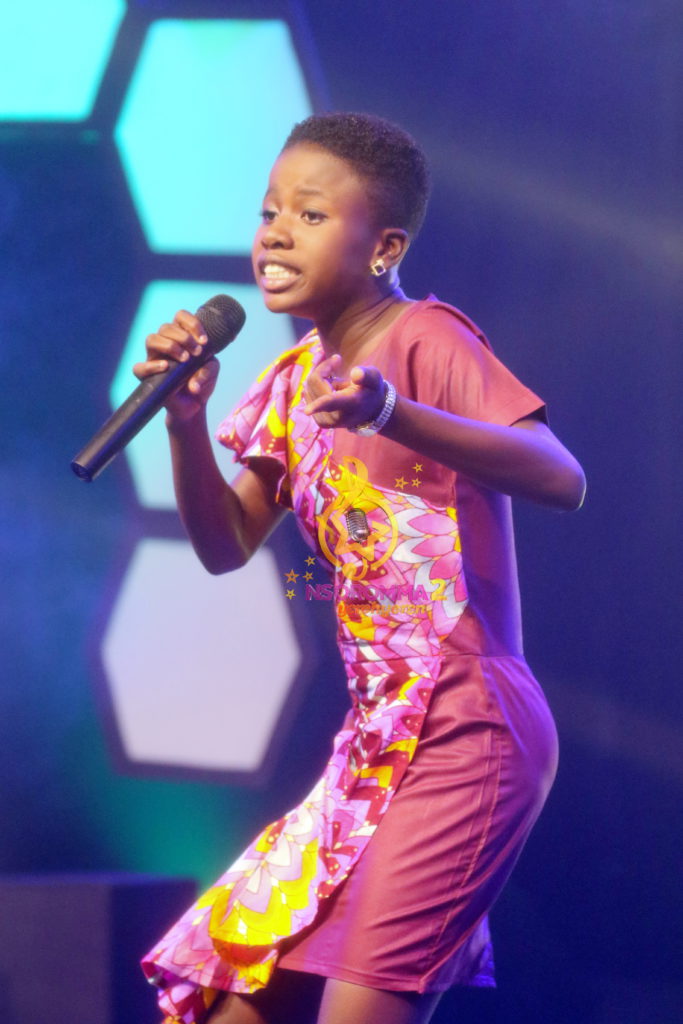 Josephine understood the competition so she rocked patrons to the max. After her performance, Akosua Agyapong even took off her hat to show a gesture of respect.
MORE: Nsoromma Season 2: First 10 contestants exhibit music prowess (Videos)
Musician Kwesi Pee came into the picture when Joanita Esi Atitivi sang his hit song 'Me Hia Odo.'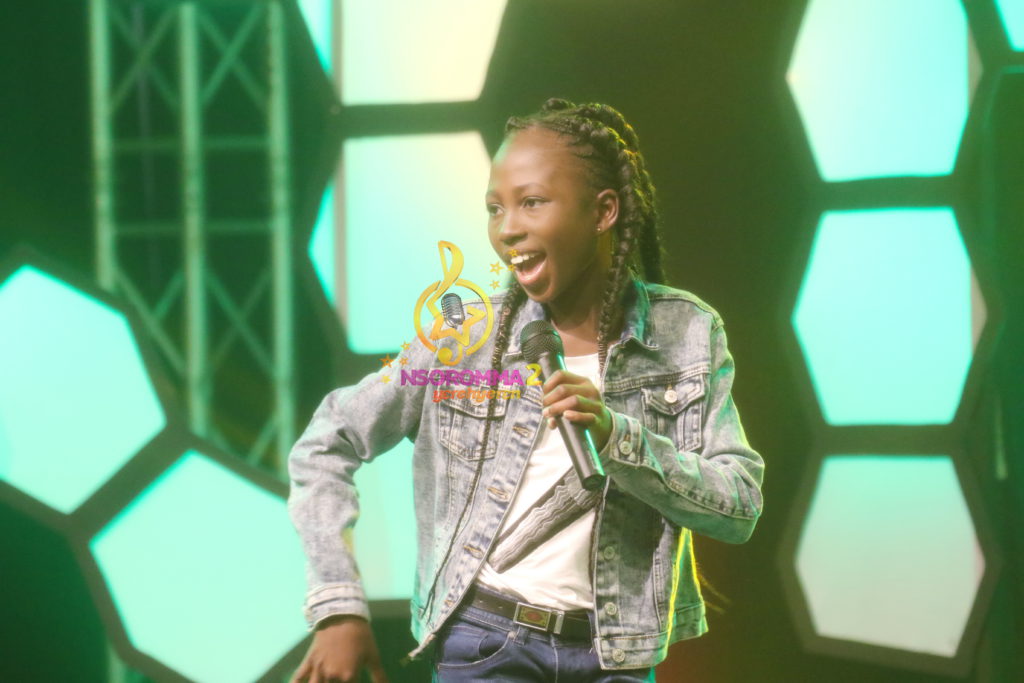 Abigail Agyemang couldn't wait till her turn to perform 'Osobro Kyee' a popular song by highlife veteran Dr Paa Bobo.
Abigail won the heart of many with her slow pace dancing moves. It was heart-warming to watch her entertain the crowd.
RELATED: Adom TV's Nsoromma kids good at live band performance – Akwaboah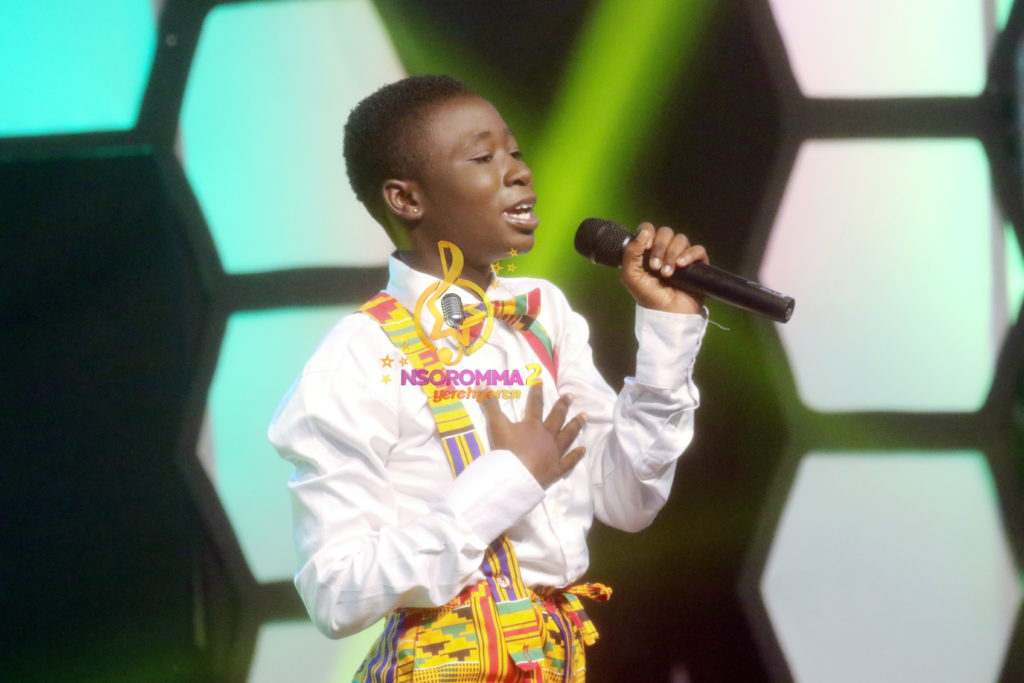 For a second it looked like Nsoromma Kid Stephen Nyamkeye had the keys and he unlocked louder cheers from the crowd when he grabbed the mic to perform Amakye Dede's 'Akodaa Wisoa.'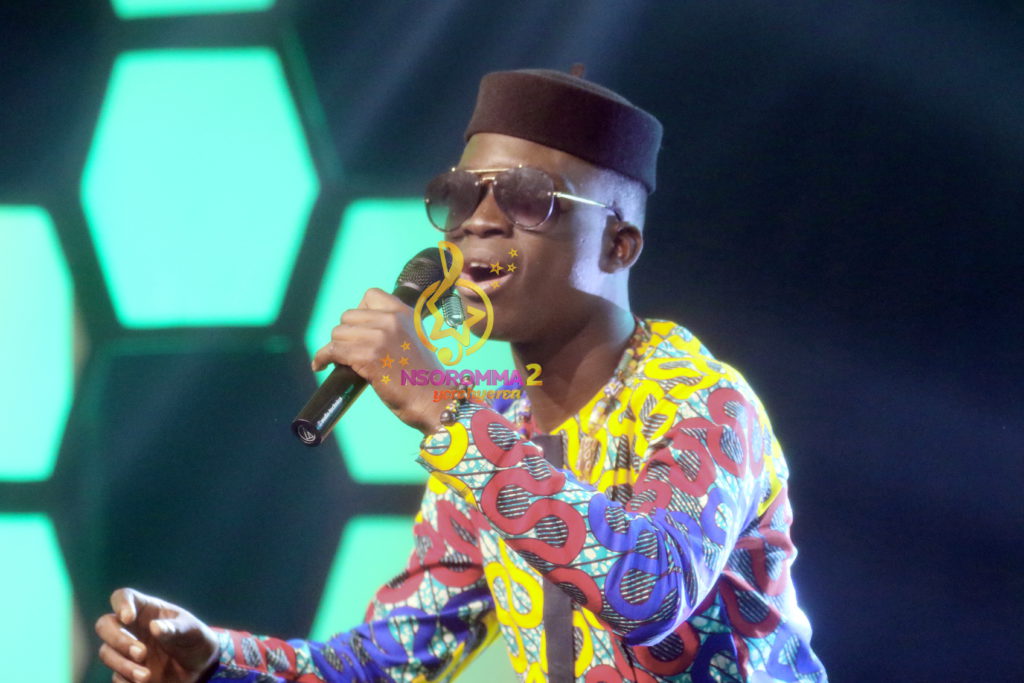 Everyone was up and standing watching the new Kid towing the line of Nsoromma winner Righteous Vandyke. His advantage will be the deep voice he possesses as it's hard to believe he is an 11-year-old lad and again visually impaired.
Akwaboah tagged Stephen's craft as an authentic one, adding that he has a future with highlife. He continued saying Amakye Dede will be proud of him.
The 8th performer picked the right song for the moment by performing Kofi Kinaata's 'Things Fall Apart' song, which is topping Adom FM music chart after its release.
Queensworth Etorna was praised for getting the lyrics right because Kofi Kinaata is noted for his song writing prowess, which comprises many Takoradi jargons that some of the fans can't even comprehend but enjoy.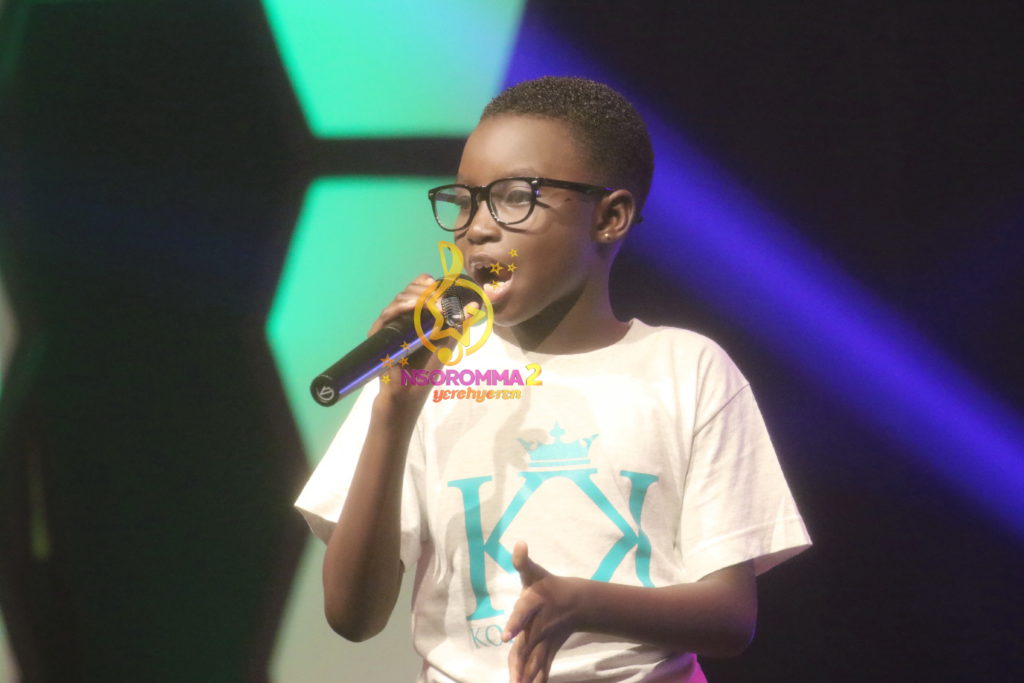 Akosua Agyapong was shocked to see one of the Nsoromma Kids, Reneil Aboagye copycat her dance gestures as she performed her 'Eka Bi Nie' song.
She got much respect for her ability to get judge Akosua Agyapong dumbfounded with her voice, dance moves and costume, which emulated her.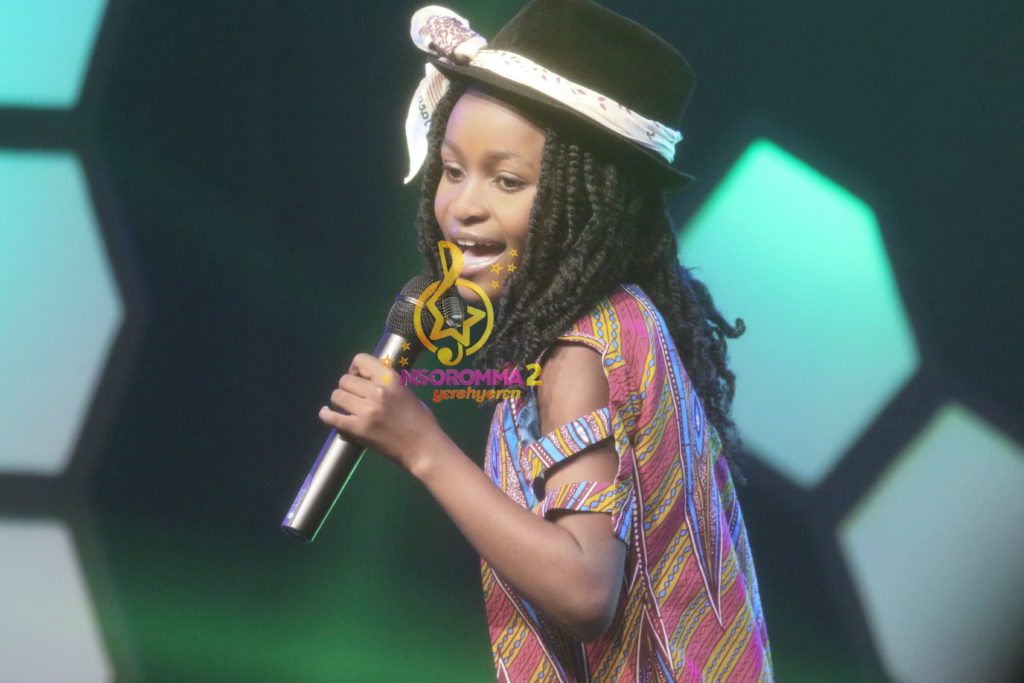 The final contestant, Francis Addai climaxed the show with late dancehall singer Ebony Reigns. He brought back memories of her with his awesome 'Aseda' performance at the Providence Events Centre.