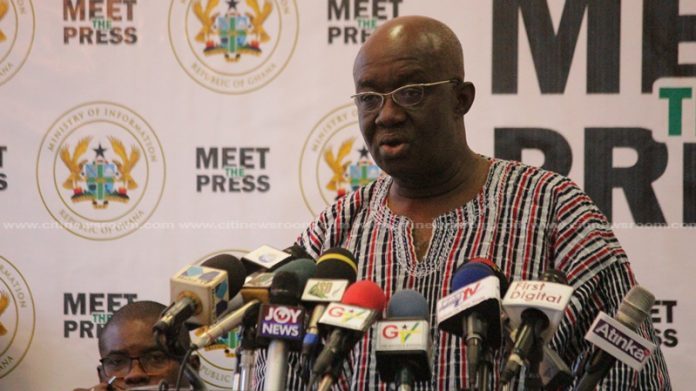 The Minister of Aviation, Joseph Kofi Adda, says his outfit is yet
to make any substantial move towards possible privatisation of the management
of the Kotoka International Airport (KIA).
He told Citi News "many have come around" but he
added that he had not "had any serious discussion with any on that matter."
According to a draft memo to Cabinet sighted by Citi News, a
Turkish company, Tav Airport Holding Company Limited, is being considered for a
terminal management contract or a concession agreement for the airport.
The proposal urged Cabinet to "consider and convey policy approval
for the Ministry of Aviation to facilitate the engagement of Tav Airports
Holding Company Limited as a strategic partner for the management of Kotoka
International Airport."
But Mr Adda maintained so far, there are no plans for the
privatisation of the airport.
"At this stage, nobody has come talking to me about what we
need to do is to privatise. I don't know where the word privatisation comes
from."
He also assured that any move he makes will be towards enhancing
the value of the airport.
"For me coming from a consulting background and looking at my duty
in terms of enhancing the value of Ghanaian assets, any partnership arrangement
that will enhance the value at any point in time anywhere will, I will engage
such a party."
Arguments in proposal
The proposal cites New Zealand as an example where the private
sector was involved in airport management.
It said the move in that country served "to release the government
of the heavy fiscal load and also to increase the airport industry contribution
to the economy by being more efficient."
The ministry also argued that "the participation of the private
sector will bring about the needed equity investment for the transformation of
the sector thereby making the KIA achieve competitive status within the West
African Sub-Region and the continent as a whole."
Ghana Airports Company Limited is the current manager of the
airport and it was established as a result of the decoupling of the existing
Ghana Civil Aviation Authority.
The company was registered in January 2006 with specific
responsibility for planning, developing, managing and maintaining all airports
and aerodromes in Ghana including KIA, Kumasi Airport, Tamale Airport, Sunyani
Airport, Ho Airport, WA Airstrip as well as various Airstrips.
Ghana Airports Company Limited is an implementing agency under the
Ministry of Aviation and has been operational since 2007.
Source: citinewsroom.com | Ghana