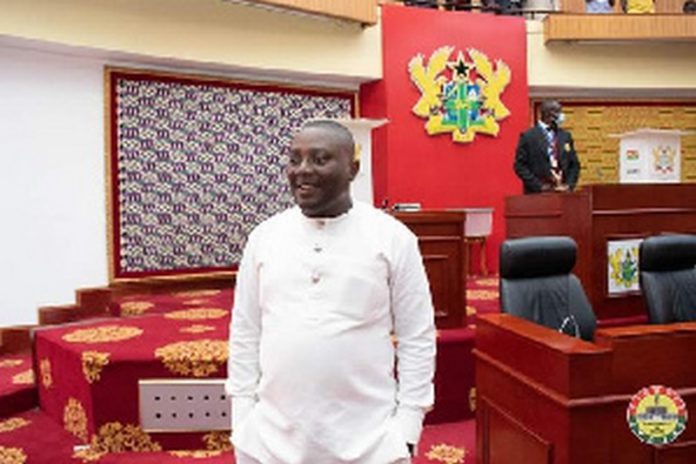 Member of Parliament (MP) for Keta constituency in the Volta Region, Kwame Dzudzorli Gakpey, has disclosed it cost him a whopping GH¢1.4 million to run his campaign for the National Democratic Congress (NDC) Parliamentary primaries which took place across the country on Saturday, 13 May 2023.
According to the lawmaker, politics has become expensive and not an easy enterprise to fund.
Speaking on Class FM on Tuesday, 16 May 2023, Mr Gakpey said "It cost me GH¢1.4 million to run the campaign."
Asked by show host Klem Setumte if the money was from his own resources, he said "From my own funds, friends and family".
Mr Gakpey explained further, "Now posters are very expensive, the economy is hard" and quizzed rhetorically "Do you know how much an A0 poster costs now? One is GH¢20, GH¢25 that one is even impression…do you know how much T-shirt costs now? GH¢45, and then, do you know how much fuel costs? You have to empower teams to go house to house, it's not an easy task and then [on election day], you have to convey all the people to the election ground, how to feed them and all that, it's not an easy task."
He continued that "Politics is expensive, campaigning is expensive, but the resources are from multiple sources, genuinely, that is what is happening, campaigning cost, it's not an easy task".
He added that "conveying 1,200 people to a ground to vote and feed them and all that, and then radio advert and all that, is not an easy task, I must be sincere with you, politics is becoming a very expensive business now."
Asked about his motivation for wanting to be a parliamentarian when it has to cost him this much, Mr Gakpey noted that his motivation is to save lives.
"My motivation is to save lives and people that's it so that your name will remain in the books that you also saved lives because I [have] human-centered policies for my people. So money is not everything, caring for the aged, the needy ones are things you can see. If you ask me the benefits of this to me, it is that I see my people being healthy, I see my people being happy that I've impacted their lives."