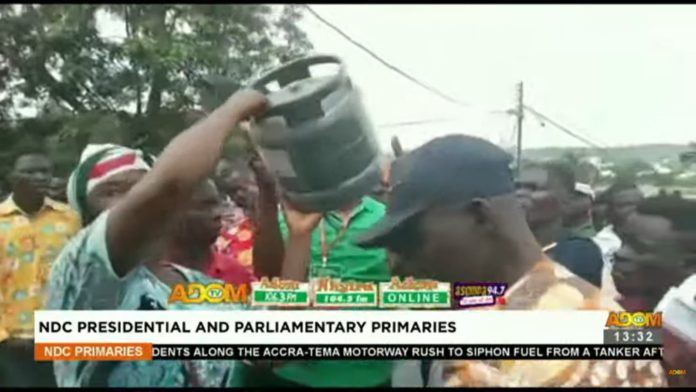 An aspirant in the ongoing National Democratic Congress (NDC) parliamentary primaries in the Atti Twifo Morkwa constituency has allegedly shared gas cylinders for delegates.
A video intercepted by Adomonline.com showed a truck loaded with the cylinders parked at the polling centre.
Delegates trooped to the truck and took turns to receive the 5-kilogram cylinders which were being distributed.
The development comes amid viral reports of money sharing in some constituencies perceived to influence the votes of delegates.
Watch video above: