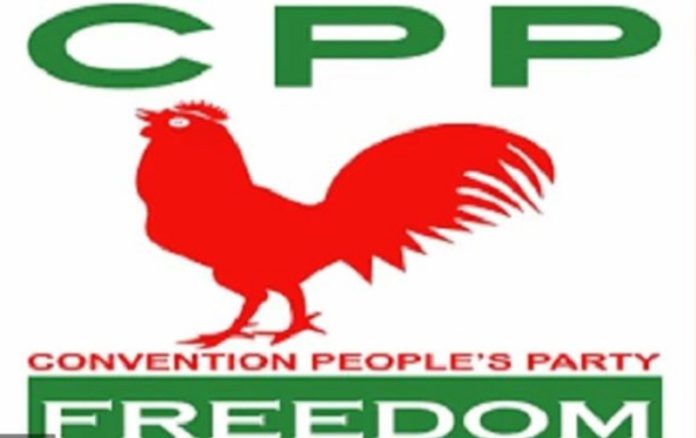 The Convention People's Party (CPP) has called on Ghanaians to boycott Independence Day celebrations.
According to the party, the vision of freedom was far-reaching, with a view to liberate the whole of the African Continent, and also gain economic freedom for new independent states to be able to trade among themselves.
To achieve clear Economic Independence, the CPP under the leadership of Osagyefo Dr Kwame Nkrumah had a plan of state ownership of the means of production through
industrialisation for exports, and the fostering of a classless economic system where there is no discrimination nor Nepotism.
However, CPP has said the Nana Akufo- Addo-led New Patriotic Party government's actions have eroded the meaning of what the Ghana Independence Day stands for.
"As a country, we cannot even honour our financial obligations to local and domestic contractors, vendors, suppliers, interest payments on loans taken etc., so what are we celebrating? There is nothing to celebrate because we in the CPP believe that we have been made economic captives, who are reeling under the subjugation of poverty and economic control," the party said in its message to mark the 66th Independence Day anniversary.
In view of this, they believe it is the time for a "sober reflection towards getting some solutions to our problems as a nation."
"Indeed, the Nana Akufo-Addo government has made the toil of our fathers very meaningless, as we ask Ghanaians to boycott the Celebrations, we are urging all comrades in the CPP to do same as solidarity with the people of Ghana," the statement added.
ALSO READ:
Redeem yourself in these last days – CPP Secretary to Akufo-Addo
Forget about 'breaking the 8', it will not happen – CPP tells NPP (Listen]
The statement, signed by the General Secretary, Nana Yaa Akyempim Jantuah, lamented that "today Ghana under the NPP government has no plan in place to develop this nation, they have put the country on 'Auto Pilot' and only use Adhoc measures as and when they deem fit."
Read the full statement below: