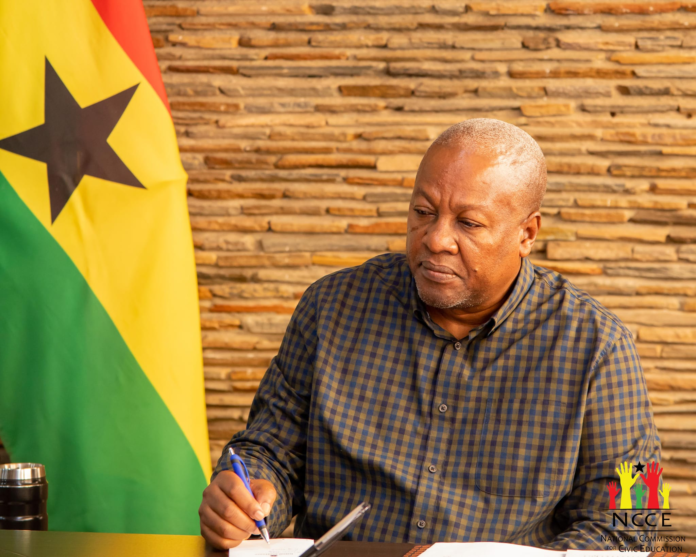 Former President John Mahama has urged Ghanaians to eschew greed and divisiveness as the country marks its 66th anniversary since Independence.
The former President made the clarion call on his Facebook page, stating it must be a reflective celebration.
Mr Mahama has stated it is important for all and sundry to acknowledge "our common but differentiated roles and responsibilities in order to deliver our best service to build the Ghana we want together."
To commemorate the milestone, an Independence Day parade is being held nationwide with the grand durbar graced by President Nana Akufo-Addo and Vice President Dr Mahamudu Bawumia together with their spouses and other political figures being held in the Volta Region.
The National Democratic Congress flagbearer hopeful had earlier urged President Akufo-Addo to sacrifice funds being used to organise this year's Independence Day celebration to resolve the shortage of child vaccines amidst the outbreak of measles.
ALSO READ:
Use Independence Day cash to buy vaccines for children – Mahama
Over 100 measles cases recorded in northern Ghana as babies vaccines shortage bite
To him, the elaborate celebration is needless in the face of all the economic challenges currently confronting the nation.