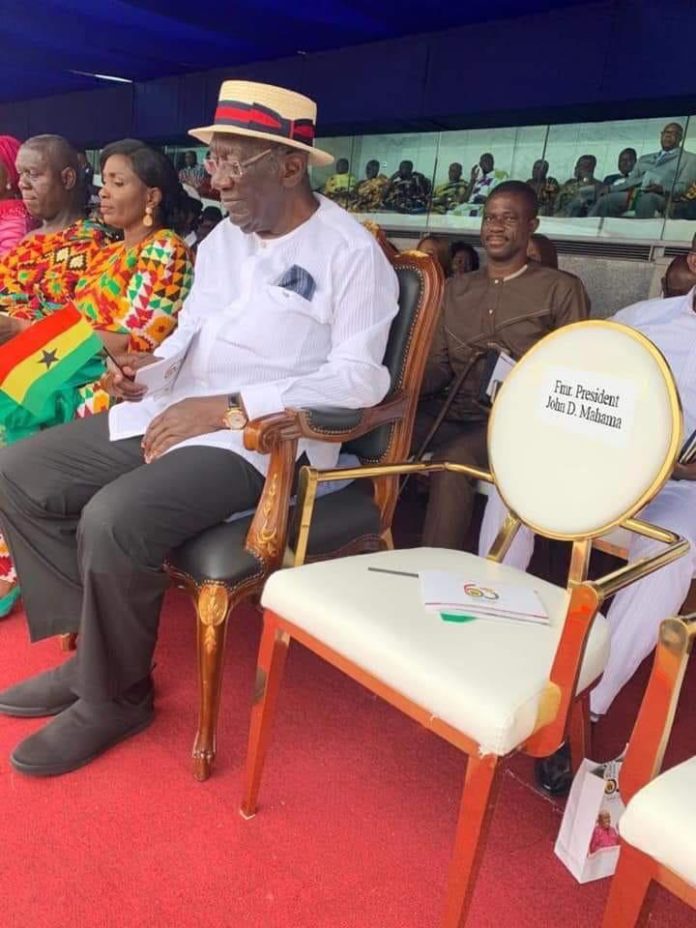 Former President John Mahama has finally set records straight on why he has boycotted Independence Day celebrations all these years.
According to him, the event, expected to be a national celebration, has been politicised.
Mr Mahama was addressing participants at the National Democratic Congress' (NDC) Professional Forum's (ProForum) 5th Anniversary Dinner and Awards Night on Sunday, March 5.
Aside from what he described as a party jamboree, the former President said there was also no need to fund this 66th Independence Day celebration considering the current economic hardship.
"Independence Day is a solemn national celebration, and we should celebrate it at Independence Square so that anybody who wants to come could come. But today, they bus their supporters in with party flags and T-shirts.
"Nkrumah got us independence and I am a 'Nkrumahist' so, I will attend Independence Day, any day if it is not hijacked by one party because it is supposed to be a national day for all of us. So, I am not going to be in Ho because I don't want to be part of an NPP jamboree," Mr Mahama stated.
Recounting his last experience, Mr Mahama disclosed he was marginalised when the event was held in Tamale in 2019.
"I have stopped going to the Independence Day because it has become a party jamboree. When I went to Tamale, they told GBC to take the camera off me. They bused their supporters in and filled the whole stadium.
ALSO READ:
Stan Dogboe speaks on Mahama's absence at Independence Celebration
Use Independence Day cash to buy vaccines for children – Mahama
Let's boycott Independence Day celebrations – CPP to Ghanaians
"When I entered the stadium, the place was quiet, and they gave me a corner I went to sit, and they occupied the dais. Then I decided I don't want to be part of this party jamboree," he recounted.