Rufftown record's latest signee, Francine Nyanko Koffi, known by her stage-name, Fantana has asked the public to ignore mugshot photo and media reports that she was imprisoned some years back in the United States of America.
Fantana was reported to be an ex-convict on several portals after her manager, Ricky Nana Agyemang showcased her to the world.
The dig out by some people also added that she was arrested for stealing her roommate's bracelet, which cost 300 dollars.
SEE THIS: Photo: Nana Ama Mcbrown, Emelia Brobbey, Nana Aba Anamoah, Mama Zimbi 'slay' in old photo
Explaining herself on Daybreak Hitz on Hitz FM, Tuesday, Fantana confirmed the incident but added that she wasn't imprisoned as some people published.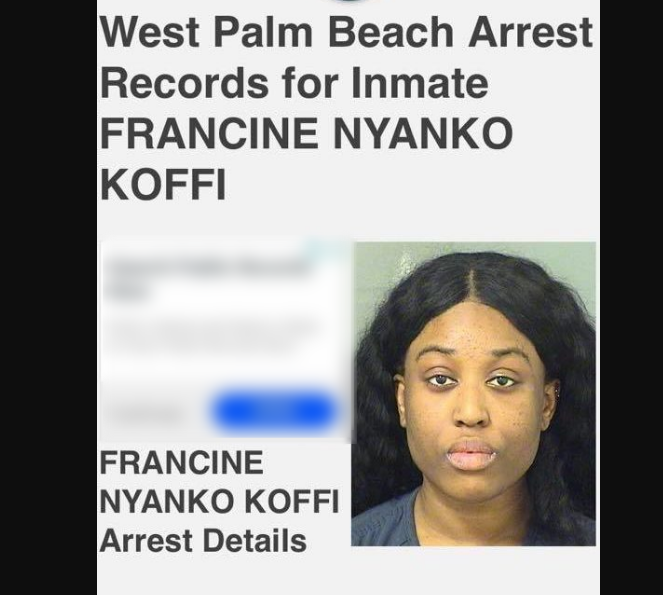 According to her, she engaged in a scuffle with one of her friends in school and feeling irritated she "took her bracelet and put it in a dumpster."
Fantana said she was detained for about five hours in custody of the Florida Police Department where she was freed later after writing her statement and agreeing to pay for the bracelet.
ALSO SEE: Religion: Ohemaa Mercy's answer to having s3x during fasting periods (Video)
Talking about the mugshot, she explained that it is compulsory for the police to take mugshots of people who are detained whether guilty or not.
She disclosed that she was mandated to be on an anger management class to control her emotions.
Source: Adomonline.com | Dennis K. Adu