Some ardent listeners of Daybreak Hitz on Hitz FM were touched by revelations by Rufftown Records Chief Executive Officer, Ricky Nana Agyemang, popularly known as Bullet on Friday, November 8, 2019.
He talked about being an orphan who lost his mum at the age of 1, how he slept on the streets on his path to seek greener pastures in Accra and the painful journey to attain the limelight.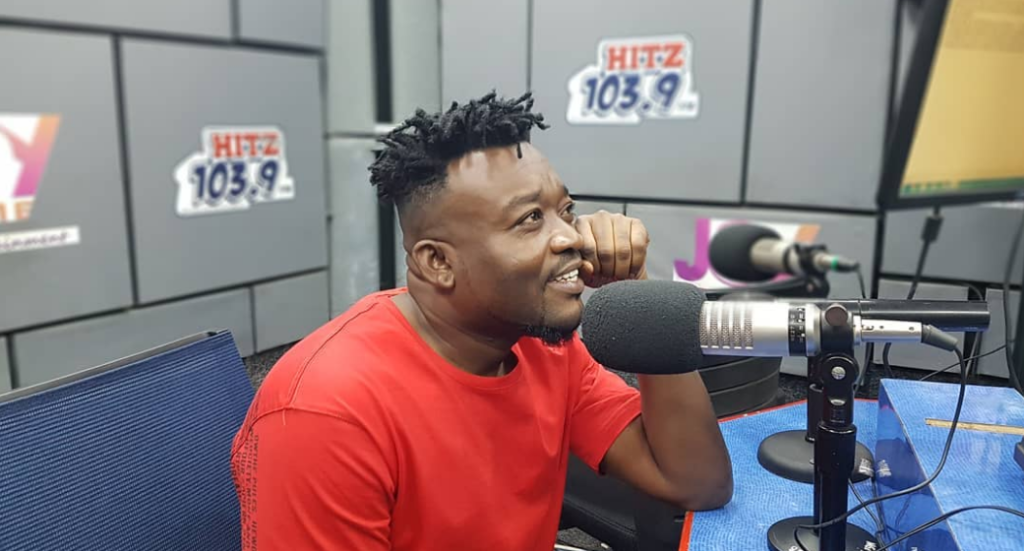 SEE THIS: Photos: Nadia Buari, others attend John Dumelo's son's first birthday
Most fans concluded the talented songwriter's name, Bullet, fits his person as he proved to be a hard nut to crack.
In the interview with Andy Dosty, Bullet said he was finding it difficult to sleep on mattresses because his street life made him addicted to sleeping on the floor.
To prove this, he asked Andy Dosty to "ask any woman who has dated me from 2009 till date."
ALSO SEE: How Stonebwoy got his stage name
"It was until recently that I learnt how to sleep on a bed. I've slept on the bare floor many times that I find it difficult to sleep on the bed. People tell me I am strange.
"Even when I sleep in hotels, they think I lay my bed when I wake up without noticing that I never slept on it. Life hasn't been easy like this," he narrated.