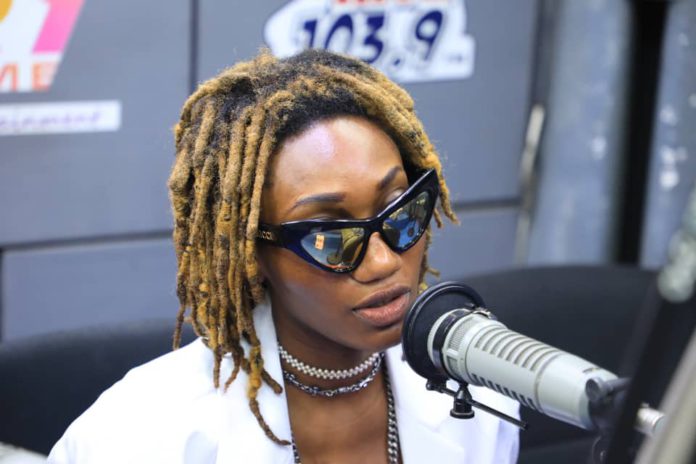 Ghanaian singer, Wendy Shay has asked why Ghanaians, especially the media is focused on her relationship with manager, Ricky Nana Agyemang popularly known as Bullet.
She could not fathom why the media continues to push the false narrative that they are dating.
The 'Uber Driver' hitmaker expressed shock at how people have turned a blind eye to other female musicians who are truly dating their managers but rather propagate false rumours about her.
Wendy Shay said Bullet is a calm gentleman who even introduced her to Christ hence their relationship is platonic not intimate as people think.
"We have many female artistes dating their managers, but they don't say that. They rather talk about Wendy Shay and Bullet when there is nothing going on," she told host Andy Dosty.
MORE: