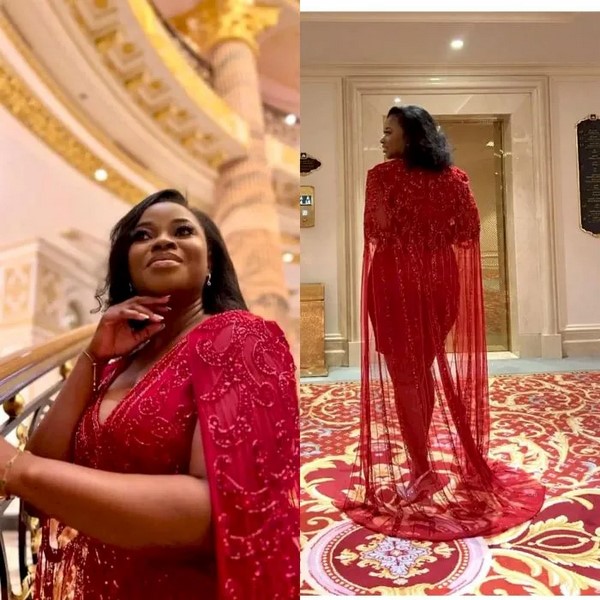 Barbara Mahama, the widow of the late Major Maxwell Adams Mahama, celebrated her birthday on September 26.
On this special occasion, she opted for a photoshoot to mark the day.
In the series of photographs taken, Barbara looked absolutely stunning and radiant.
For her birthday photoshoot, Barbara Mahama chose to don a captivating wine lace mermaid dress, which accentuated her beauty and elegance.
These pictures have got her fans admiring her on social media, with users praising her stunning appearance.
Barbara Mahama recently authored a poignant book titled "Resilience Reflection From A Widow's Diary."
She candidly chronicles the pain and hardships she has endured following her husband's tragic death.
Below are Barbara's beautiful photos