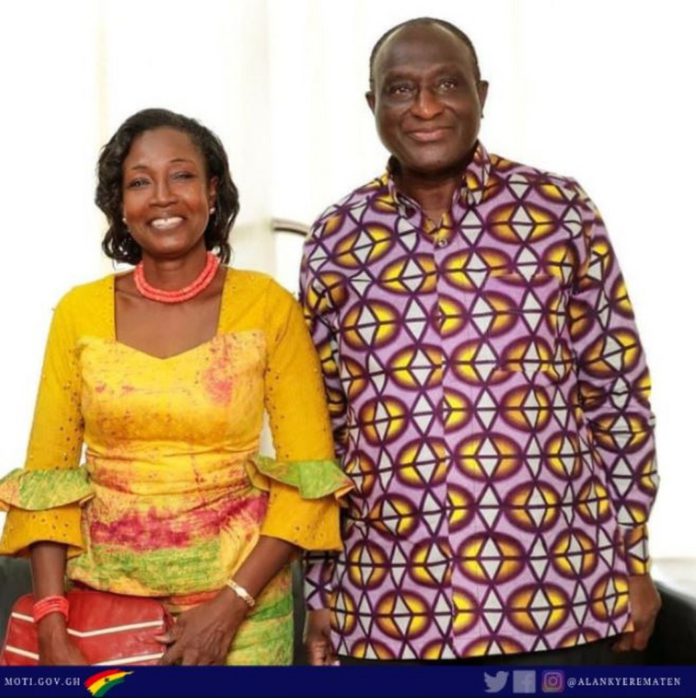 Patricia Christable Kyerematen, the wife of independent presidential candidate, Alan Kyerematen, is optimistic he will win the 2024 election.
Mrs Kyerematen said this while addressing journalists after the former Trade Minister officially declared his intention.
The proud wife touted her husband as a good man and the person with the vision Ghana needs.
According to her, the signs clearly show the odds are in favour of the former New Patriotic Party (NPP) presidential hopeful.
"I'm giving him every support with the strength that God has given me because you will agree with me that the signal is clear. It is more than possible that this will happen. He is a good man—the man of vision Ghana needs, and there is nothing impossible if God permits it," she said.
Mr Kyerematen, at the press conference, also announced his resignation from the NPP and plans to lead a youth-based party, Movement for Change, to capture power in 2024.
His decision, he explained, was driven by his belief that this approach would enable him to better serve the interests of the Ghanaian people.
ALSO READ: