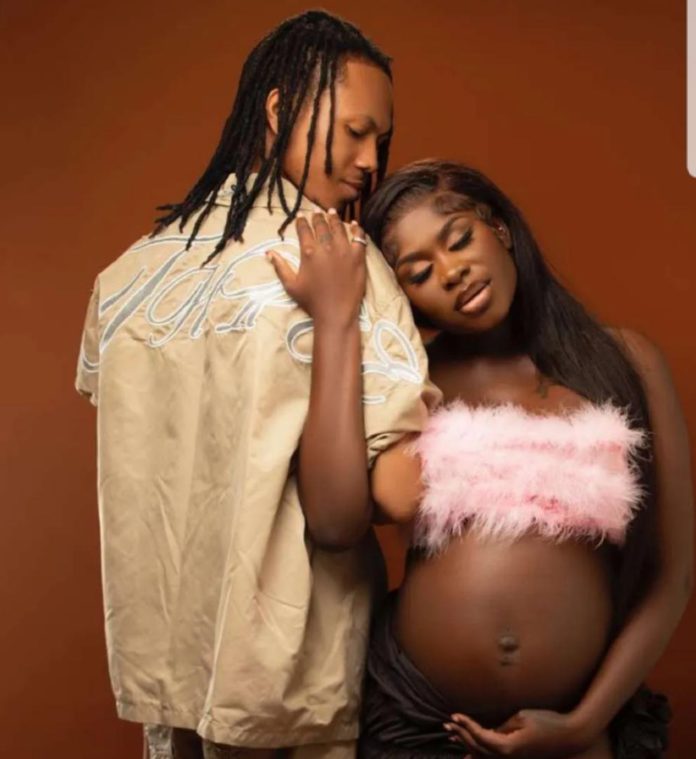 Childbirth is no joke – every mother, especially first-timers will agree with controversial actress Yaa Jackson.
From the morning sickness, vomiting, discomfort, general feeling of weakness to loss of appetite, the 'good girl gone bad' said she experienced all of that.
Detailing her pregnancy journey in a yet-to-be-aired interview with Zionfelix, Yaa Jackson said it was not easy, and at a point she nearly gave up.
"It wasn't easy. I want to tell every man to be wary of how they treat their baby mamas and respect them. It got to a time I nearly gave up, it wasn't easy."
She said she believes her late knowledge of having taken seed was a contributing factor. According to her, she found out she was pregnant when she was five months gone, and had she known earlier, the situation would have been different.
"When I found out, I was five months pregnant so it was too late. If I knew, I would have taken proper precautions to make my baby healthier. At that time, I was feeling uncomfortable and my body had changed so I took a test and it came out positive," she said.
That notwithstanding, the actress and musician said it did not come to her as a surprise as she was ready for anything having been intimate with her lover of two years.
Asked if she would have aborted had she found out earlier, she responded, " I will never abort; I can't harm an innocent baby."
On her pregnancy, she revealed it was somewhat manageable and she managed to hide it and perform at shows till seven months due to her flat tummy.
However, everything took a different twist when it was time for her to push in the labour theatre.
"I nearly gave up pushing. All thanks to God and my midwife who was very religious. She prayed for me and was singing gospel all throughout. It wasn't even up to my due date but everything eventually became a success," she recounted.
Currently, she stays with her husband, Manuel, and they are looking forward to starting a family.
RELATED
Yaa Jackson reacts to rumours her baby daddy has dumped her after childbirth
Yaa Jackson welcomes baby, shares first look of son