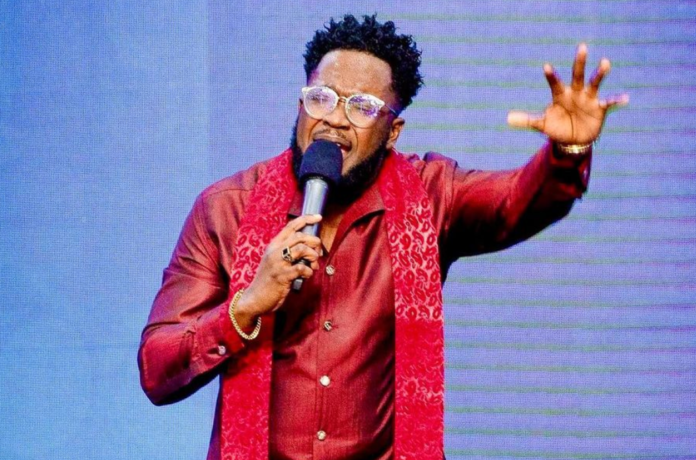 Ghanaian UK-based gospel act, Samuel Sey, has bagged nominations in the two prestigious 2023 Ghana Music Awards USA and Ghana Music Awards Europe.
He has been nominated for Diaspora Gospel Artiste of the Year, Diaspora Gospel Song of the Year and Diaspora Best Video of the Year for his Agyenkwa Hene music video at the second edition of Ghana Music Awards Europe.
For Ghana Music Awards USA 2023, he earned a nomination in the Best Ghana International Act of the Year category and Samuel Sey faces competition in the respective category as he battles musicians such as Kofi Mante, Rebbel Ashes, King Frenzee, Kofi Nyarko, Emmy Xornam, and Marco Lowkey.
He was also given a second nomination for the Urban Gospel Artiste of the Year in the GMA USA, which he took to Instagram to thank the organisers for their recognition.
Meanwhile, Samuel Sey last year won UK-based Gospel Artiste of the Year at Ghana Music Awards UK 2022 and also the Diaspora Gospel of the Year at Ghana Music Awards France with his Na You song.
He is currently promoting the remix of the NA You song urging Ghanaians and his fans especially to patronise it.
Samuel is a Prempeh College product who was raised under a strict Christian upbringing by his mother, Janet Serwah Mensah of the UK, and his uncle, Rev. Samuel Nana Poku, a Senior Pastor at the Abundant Life Baptist Church in the USA.
Samuel Sey started his ministry through song ministrations at a very young age, singing and leading a group called Precious Jewels and ROPS in Grace Baptist Church at Amakom-Kumasi where he was known as one of the best drummers.
Samuel Sang also played drums for one of Ghana's finest worship ministers, Rev. Pastor George Owusu Mensah who doubles as his uncle and a senior pastor of Grace Baptist Church in Kumasi.
Rev. George Owusu is known for his song, Matwen Awurade Anim, a song Samuel believes has inspired him greatly.
Samuel Sey left for the United Kingdom just after he completed his SHS at Prempeh College where he led, sang and played for his church as a drummer at Faith Baptist Church, Seven-Sisters at North London.
He later moved to France where he carried on with his ministry and also hosts a yearly programme called Time With Daddy with Men of God, Worship Ministers and Gospel artists from the USA, Canada, UK and Ghana.
He has travelled extensively to various countries around the world to minister the word of God through song ministrations.
MORE: