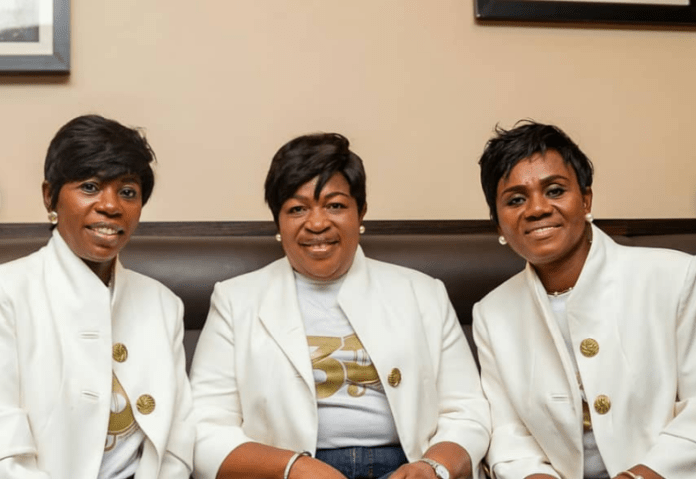 Gospel trio, Daughters of Glorious Jesus passed by for an interview on Adom FM's Drive Time show Ofie Kwanso as they mark three decades of doing gospel music.
The music trio emerged on the Ghanaian gospel music scene in 1990 and have since not looked back and when asked by Ofie Kwanso host, Jerry Justice, about the greatest impact, they said singing meant they had fulfilled the purposes why God brought them to earth.
The gospel music trio said their songs had healed many sick people; made the insane sane again and made the barren give birth.
READ MORE
"We are all called according to God's purpose; we wanted to win souls for the church so we did it through music. Our songs provide peace and take others away from trouble," the group said.
"We get happy when we hear them; it means our purposes [in life] are being fulfilled," they added.
Celebrating 30 years in the gospel industry, Daughters of Glorious Jesus have launched a book detailing their journey through music and how God has moved them from grass to grace.
The Daughters of Glorious Jesus appeared on the Ghanaian music scene in 1990 with their hit song Anwanwa Do. The group came out with Mebo Yesu Din Daa two years after, in 1992.
It was one of the successful albums of the young trio with the album winning Entertainment and Critics Association of Ghana (ECRAG), Best Gospel Group in 1992.
The group is made up of Cynthia Appiadu (lead singer), Edna Sarpong, and Monica Owusu Ansah. Cynthia, the youngest, writes and composes most of the songs of the group.