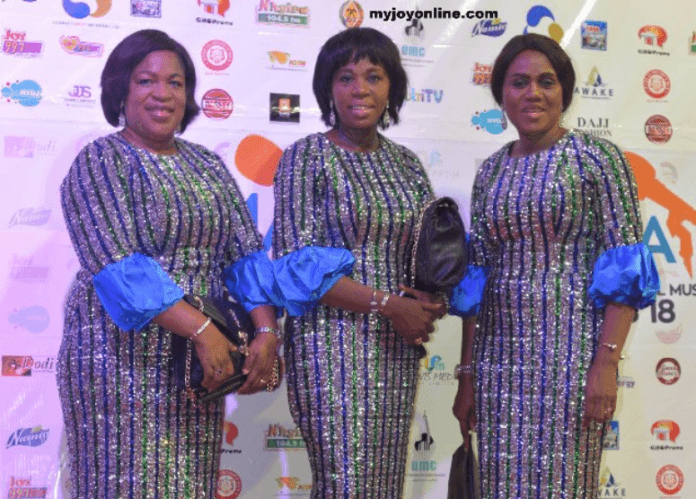 Long-standing Gospel Music trio, Daughters of Glorious Jesus, has, for the first time, revealed the driving forces behind their 30-year-old success in the music industry.
The group, made up of Cynthia Appiadu, Edna Sarpong and Monica Owusu Ansah revealed their husbands were their major backbones over the last three decades.
The music trio who were on Adom TV's Badwam Ahosepe explained that had their husbands proved difficult when they were away doing music, they would not have reached the heights they have reached so far.
"We want to thank our husbands because they were really helpful. If in the course of our careers we were returning home to messed up situations, our mission would have been impossible," they said.
READ ALSO
They also revealed that aside their husbands being their pillars, treading cautiously has been a fuel for their success vehicle.
"Jesus was careful of everything he did so we emulate him and that has helped us in the last thirty years of our lives," they hinted.
Daughters have written a book which chronicles their success story.
The book borders on every aspect of their lives: how they came together as a group and how they survived challenges in the past three decades.