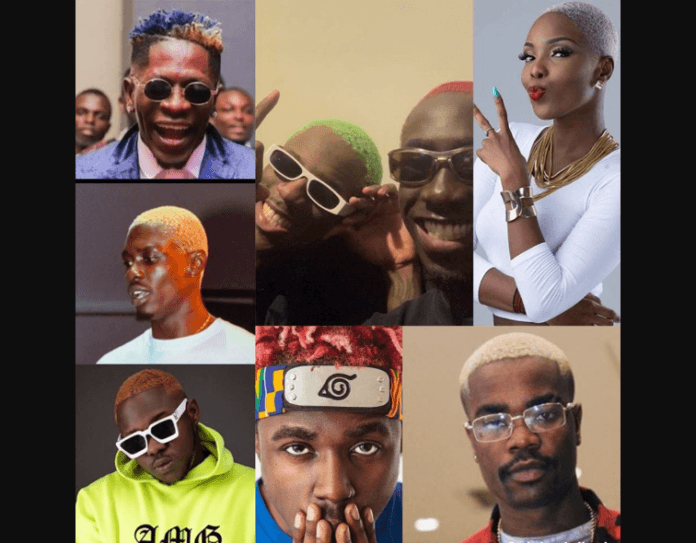 It is common to find celebrities worldwide jump onto the latest hairstyle trend to keep up with their brand and fans.
Some debut new hairstyle weekly while others adopt one which is key to differentiate them from others – a signature look.
In Ghana, music and fashion are fused together and the synergy goes beyond lifestyle as fans pay keen attention to what celebrities wear so they can emulate them.
Lately, most of the musicians, especially rappers have their hairs dyed from different range of colours –pink, white, yellow among other bright colours that easily arrest attention.
Why they change the colour can't be confirmed but its obvious their career choices and even the whole entertainment industry is driven by creatives who can easily get away with anything in the name of fashion.
Check out some of the celebrities who have changed their hair colour below:
More Stories:
Joey B
Over the months, rapper Joey B has dyed his hair in many colours. His recent is a light green colour when he was last seen with sensational rapper Bosom Pyung.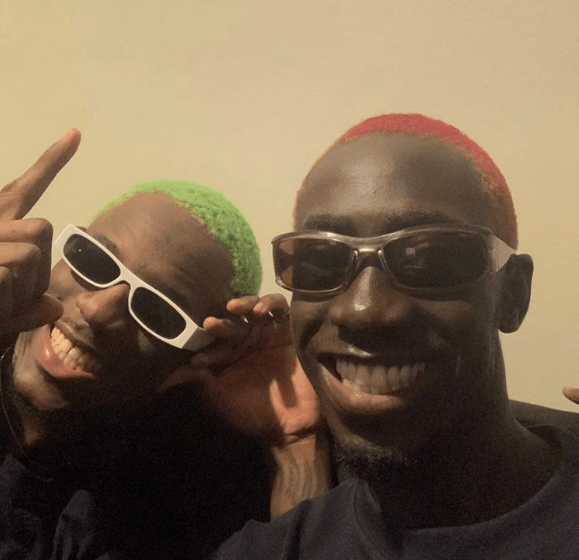 Bosom Pyung
He emerged on Ghana's music not long ago with his traditional rap music style which birthed 'Atta Adwoa' hit single.
Bosom Pyung had a red-pinky hair he said he is proud of because it makes him stand out.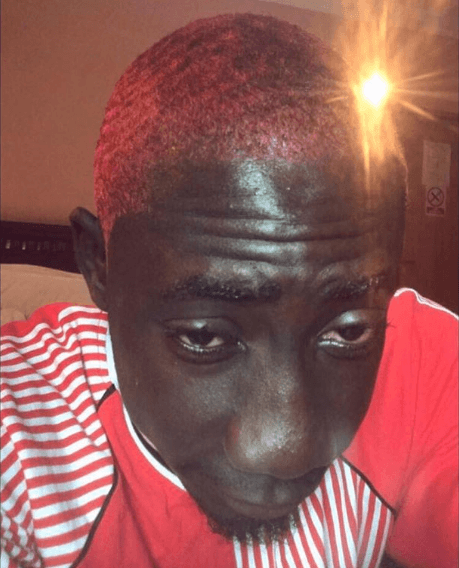 Shatta Wale
The award-winning dancehall musician doesn't joke with his hairstyle. Though he doesn't dye it completely, it is no news when the Shatta Movement adds some colour to his hair as he is used to doing it.
La Meme Gang
Group members in this music group are highly prone to the dynamics in the fashion world.
Aside their hip-hop songs, one element that got La Meme Gang heading out in the music world was how they dress.
Its not surprising seeing their members such as Darko Vibes, 1Rjz and Nxwrth join the train.
Medikal
AMG rapper Medikal changed his hair colour few days after he returned from a trip to Dubai. On January 4, 2020, he debuted his new look on Instagram with the caption, "Fresh and clean."
Medikal is one of the rappers in Ghana known to be fashion-endowed. His love for the brand Adidas is out of this world.
Feli Nuna
The list goes on to include female rapper Feli Nuna, the Ayigbe Cinderella. She has a hard time settling on one colour for her hair because she changes them at any time.
Recently she was seen with a white hair before she changed to pink blended with other less-dominant colours.
Some of the celebs who had their hair dyed last year couldn't make it to the list because most of them have gone back to their default hair colour.