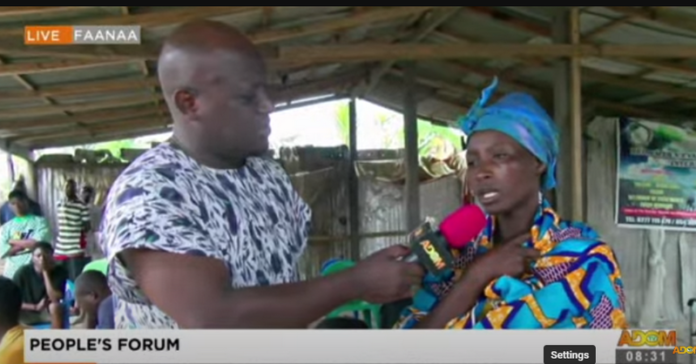 Some mothers of the victims of the Bortianor-Faanaa boat accident have recalled events leading to the unfortunate incident on that fateful Wednesday.
Speaking on People's Forum, a segment on Adom FM Dwaso Nsem, a mother of two of the deceased children said that she sent her children to school that morning.
According to her, one of her children died because there was no doctor to administer care upon arrival at the hospital.
"On Wednesday morning I personally sent my children to school. I went fishing. I panicked when I realised that they were running late from school. A neighbour shouted that a canoe with children has capsised," she narrated.
"My child and my sister's child were retrieved and we rushed them down to the hospital. Upon arrival, they confirmed that one of the children was not breathing. My child was not attended to because there was no doctor and was later confirmed dead.
"I wept, and returned home only to find out the lifeless body of my second child had been retrieved. Their bodies were later moved to the mortuary," she tearfully recounted.
Mothers of nine-year-olds, two-year-olds and 12-year-olds could not hold back their tears after reliving how they saw the bodies of the children after returning from work.
Another mother of a three-year-old victim and a 13-year survivor said her daughter made it through only because someone came to her rescue.
Nine out of 12 children drowned after a canoe peddled by a 12-year-old capsised.
The burial service for the nine schoolchildren was held on Sunday, May 14, 2023.
ALSO READ:
Provide boats, life jackets for learners who travel on water – Report on the…
Are you bothered about lives of citizens? Lawyer hits at govt after Weija boat…
Bortianor-Faana boat disaster: Parental negligence to blame