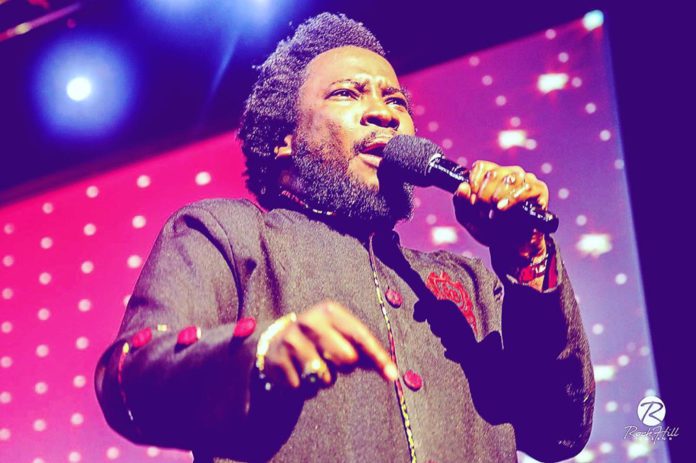 Gospel musician Sonnie Badu, in a heartfelt plea, has urged Ghanaians to actively promote their country in a positive light, taking inspiration from neighbouring Nigeria.
His appeal comes in response to the recent reactions following remarks made by Archbishop Charles Agyinasare, the founder of Perez Chapel International, about Nogokpo in the Volta Region.
"Unlike Bishop Agyinasare, he's done so much for Ghana… I don't think he will make that statement ever again, but I think it's been dragged so far. So, I just pray and still plead that let's project Ghana in a positive way like what Nigerians are doing," Badu pleaded during an interview on Prime Morning, Joy Prime's morning show.
During a sermon at his church, Archbishop Agyinasare referred to Nogokpo as the "demonic" headquarters of the Volta Region, leading to a strong reaction from the community.
The bishop later clarified that his comments were not intended to disrespect any specific town or its residents, but rather to illustrate the principle of divine protection to his congregants.
However, Badu believes that the issue has been blown out of proportion, especially considering the response from community leaders.
Speaking on Joy Prime's Prime Morning show, he emphasised that Archbishop Agyinasare has made significant contributions to promoting Ghana internationally and should not be treated poorly by the populace.
"I'm more concerned about preserving the integrity of Ghana. I'm a proud Ghanaian, and I want the world to hear about Ghana in a positive way and not the everyday people wake up and insult," Badu stated, stressing the importance of projecting a positive image of the country.
Badu drew a parallel with Nigeria, highlighting the efforts made by Nigerians to promote their country positively. He called upon Ghanaians to follow their example and collectively strive for a constructive approach to showcasing Ghana's virtues.
While acknowledging that Archbishop Agyinasare meant well with his comments, Badu appealed to the community elders to let the matter rest in order to foster a positive image of Ghana.
MORE: