A video of one of President Nana Akufo-Addo's daughters on a phone call, while the national anthem was being played at an event, has attracted mixed reactions.
The video was captured at a celebration to commemorate the 30th anniversary of Eleanor Akufo-Addo, the President's late wife.
In the video which has attracted a lot of backlash, Miss Akufo-Addo, who wore a purple dress, was spotted beside her father who wore a black suit.
Despite being on her feet, the young lady had her phone by her ear making a call while her father looked on.
Akufo Addo looks on as his daughter disrespects the national anthem pic.twitter.com/tlc7NdlrT1

— With All Due Respect (@cdzas) July 15, 2023
Some Ghanaians have accused the President of double standard given his reaction during the 2023 Green Ghana Day event when a chief did not stand up for the anthem.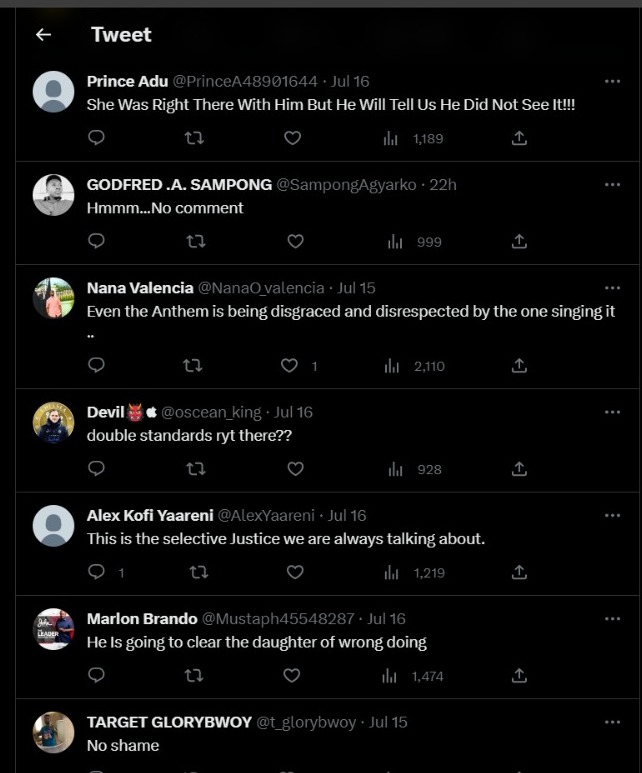 However, others said there was nothing wrong with the video.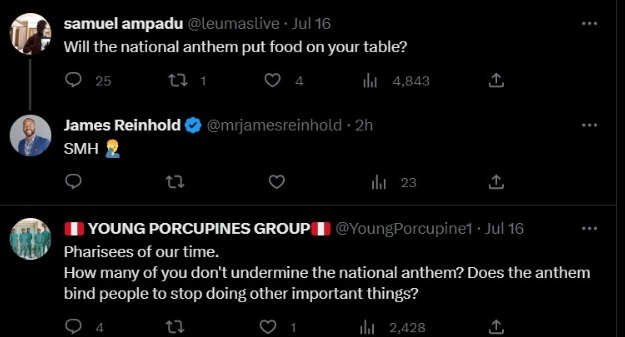 During the national anthem, the president spotted the chief of Mempeasem in Accra, Nii Torgbor Obodai Ampaw, and his elders seated.
At the event on June 9 2023, a visibly angry President Akufo-Addo directed the Greater Accra Regional Minister, Henry Quartey to take action.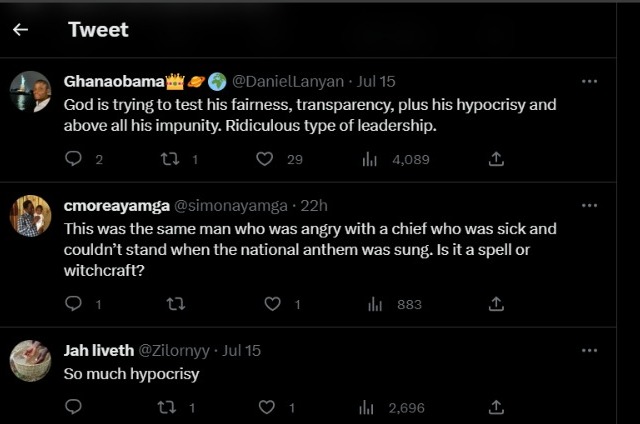 Many have since questioned why the President couldn't call his daughter to order under the circumstance.
Meanwhile, a social centre was commissioned at Asante Mampong in honour of Madam Eleanor.
ALSO READ: