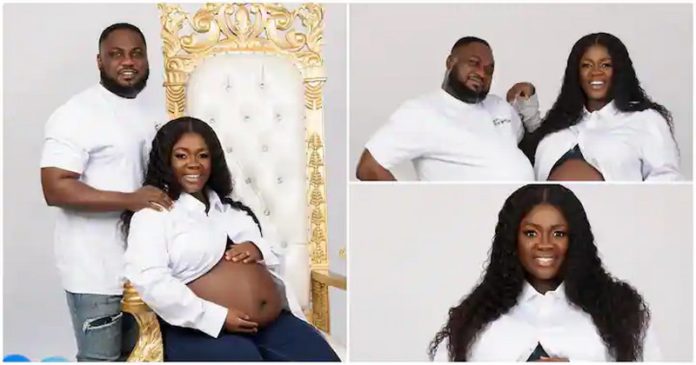 Frank Badu Ntiamoah, husband of acclaimed actress Tracey Boakye, has publicly expressed his deep love and admiration for his wife on the occasion of Mothers' Day, which took place on Sunday, May 14.
True to their affectionate nature, the couple showcased a delightful array of gifts, including a stunning bouquet of pink flowers.
The video captured Tracey in her husband's loving embrace, her face radiating with joy.
Frank's message to the talented actress and doting mother of their three children was sincere and touching. He shared: "On behalf of our wonderful kids—@kwaku_danso_yahaya, @nana_akua_nhyira_, @l_akwasi_badu_ntiamoah—and myself, we wholeheartedly wish you a HAPPY MOTHER'S DAY. Thank you for being the best and most incredible mom. We adore you, @tracey_boakye."
Joining in the celebration of Mothers' Day, a multitude of Ghanaian celebrities also took the opportunity to convey special messages dedicated to their wives, mothers, and beloved partners.
READ ALSO: