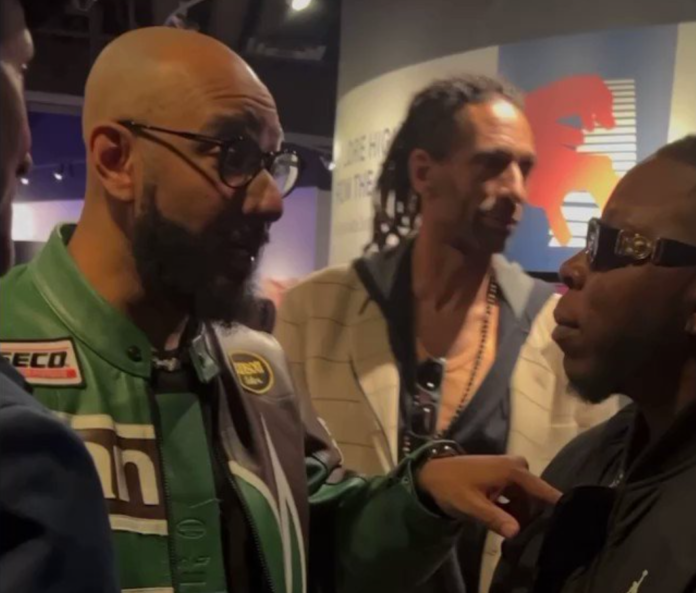 Ghanaian rapper Edem, who has been in the United States of America for a couple of months now linked up with American music producer Swizz Beatz in Los Angeles.
In his bid to network and build connections, he had a chat with the producer as they shared a lot of ideas about the music industry.
"It is okay to dream big because the dream is free, look at me today with Swizzled Beatz and Paul Eckstein," he wrote in a social media post.
Though Edem did not disclose the content of the meeting, the rapper was very optimistic about the future.
"Aside Swizz Beatz who I met, I also had a good conversation with Narcos Producer Paul Eckstein," he added.
Paul has been writing, producing, and acting for over 40 years. He completed production of season two of the acclaimed hit Godfather of Harlem (2019) which he co-created, starring Forest Whitaker and Giancarlo Esposito on EPIX. Prior to that, Paul leads the writer's room on the first year of the Netflix hit drama Narcos (2015)
Some months ago, Edem met with Jay Z's Cousin Briant Biggs in the US.
According to Edem, it is always a pleasure to share idea with other talents.
MORE: