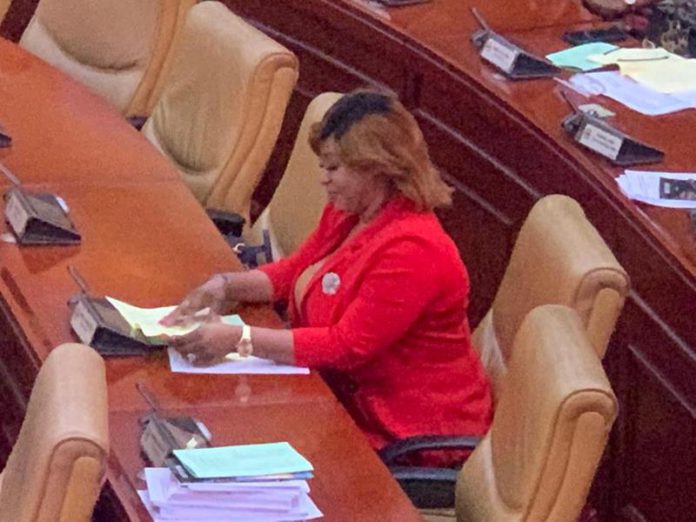 Numbers during voting can be very critical and in parliamentary practices and business it's even more essential in getting public policies and businesses running.
But the Dome-Kwabenya MP, Sarah Adwoa Safo, on many critical issues, has disappointed her Caucus.
March 23, 2023 expected to see every Member of Parliament from both the Majority and Minority in the House, but madam Safo again was absent.
Combing through the Majority Caucus' side, it was clear that the MP had not joined her colleagues.
It would be recalled that the Dome-Kwabenya MP on several occasions during the passage of Electronic Transaction Levy (E-Levy) was not available to get her to be part of the side to get the numbers required.
On many occasions, her side took decisions without her. And yesterday, she was missing again and as to when she will appear in the House to transact business, no one knows.
Meanwhile, a banter on the ministerial appointment voting and its back and forth from the Majority and Minority members took a chunk of time when the Minority raised a red flag over the non-availability of the reports.
It took the intervention of the Speaker, Alban Sumana Kingsford Bagbin, to restore calm.