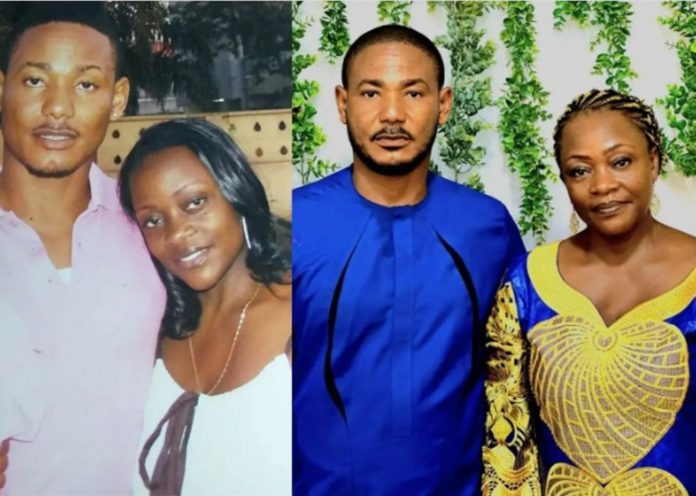 Popular Liberian-Nollywood actor, Frank Artus, has cautioned netizens against age-shaming his wife, Prima.
According to him, he did not marry age but a woman in whom he is well pleased, hence the opinions of people do not matter.
The actor took to Instagram to post the message though it is not clear what exactly has accounted for it.
Artus, who has starred in many Ghanaian movies, backed his message to flaunt his adorable wife.
ALSO READ:
Family goals: Actor Frank Artus shares photo of his daughter as she celebrates her…
He wrote: Leave my wife's name out of your mouths! I did not marry AGE! I married a WOMAN in whom iam well pleased with. #20yearsIsNot20days.
Check out the post below: