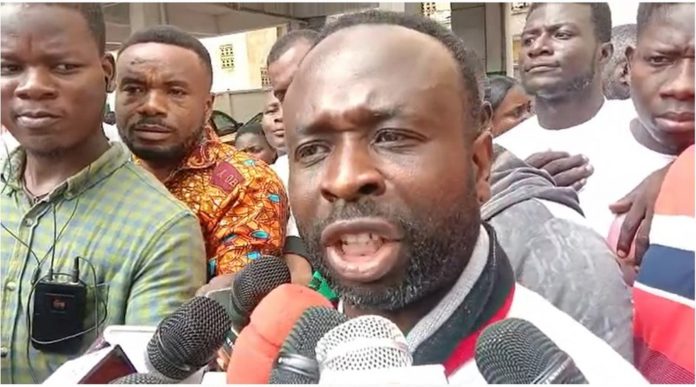 Businessman, Ernest Kobeah, has truncated his bid to become the flagbearer of the National Democratic Congress (NDC).
This was made known on Wednesday, March 29, 2023, at the party's headquarters in Accra.
In an interview on JoyNews earlier this month, Mr Kobeah explained that he entered the race to create opportunity as well as set an example for the youth not to be intimidated.
He was at the NDC Headquarters yesterday for his vetting.
After submitting his documents among other requirements for the process, Ernest Kobeah was asked to return today for the final lap.
However, on his return on Wednesday, the aspirant has withdrawn from the race.
According to JoyNews' Samuel Mbura, the decision was borne out of Mr Kobeah's intention to throw his weight behind contender John Mahama.
Meanwhile, Mr Mahama went through his vetting process on Monday, March 27.
After his session, John Mahama indicated that the country's financial stability is at the heart of his campaign to lead the NDC.
According to him, government has demonstrated that it is incapable of running affairs for which reason he is launching another bid to become the NDC candidate in the 2024 election.