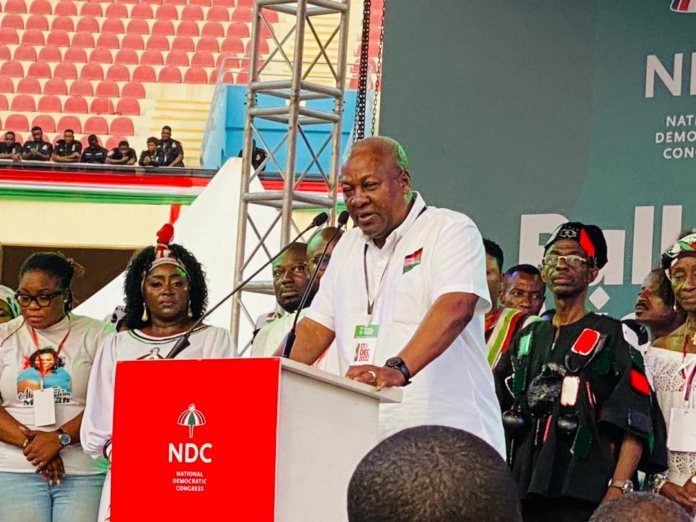 Former President John Mahama has officially announced his bid to lead the National Democratic Congress (NDC) in the 2024 general election.
Launching his campaign at the University of Health and Allied Sciences at Sokode in the Volta Region on Thursday, Mr Mahama stated the country is in a difficult place and needs a bold person to rescue it.
Mr Mahama said he has taken this step after months of prayers, broad consultation and sober reflection.
To him, the 2024 election requires experience and not experimentation and as a former President, he said he believed he was in the best place to rebuild a better Ghana.
"At this stage, Ghana demands experience not experiment. Ghana demands togetherness, not divisiveness. Now is the time for the bravery of hearts and character of purpose," he stated to loud cheers from supporters present.
He described the 2024 elections as the most important and defining elections in the history of the country considering what he described as the most difficult and challenging period of our history in the past six years.
ALSO READ:
872 pick forms to contest NDC parliamentary primaries
The church doesn't hang in the sky; speak truth to power – Mahama urges…
"We are saddled with debt we simply cannot pay," he pointed out, adding also that the current administration has subjected the country to ignominy in the eyes of the international community," he lamented.
The NDC will elect its presidential candidate on Saturday, May 13 as Mr Mahama faces a stiff contest with Dr Kwabena Duffuor, Kojo Bonsu and Ernest Korbeah.